Green School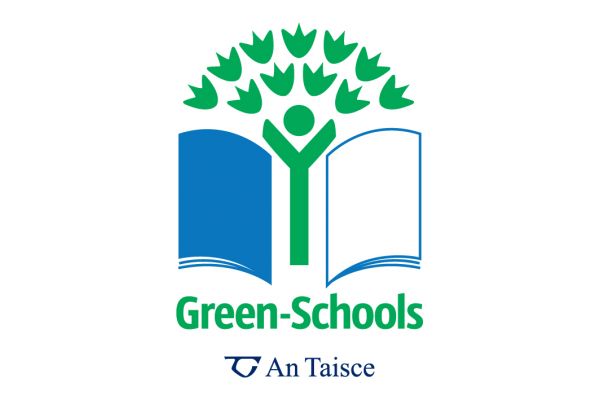 The Green Schools Committee is currently working on our 5th flag for Biodiversity. We've been working on a number of projects including a habitat map for the school, planting wildflowers, making bird feeders, a hedgehog house, a bug hotel and much, much more. The Green School Committee has been working hard and even held an information day for the whole school on their research on native Irish wildlife.
In the next school year, we will be participating in a green hunt to explore the native species within the school as well as an information day on biodiversity from the Green Schools Team on how protect and attract biodiversity within our school.
Our Schools Biodiversity Slogan is:
Biodiversity is the way so don't let nature go astray!
Congratulations to the slogan poster winner Ciara O'Neill in Ms Heraghty's 6th Class, well done!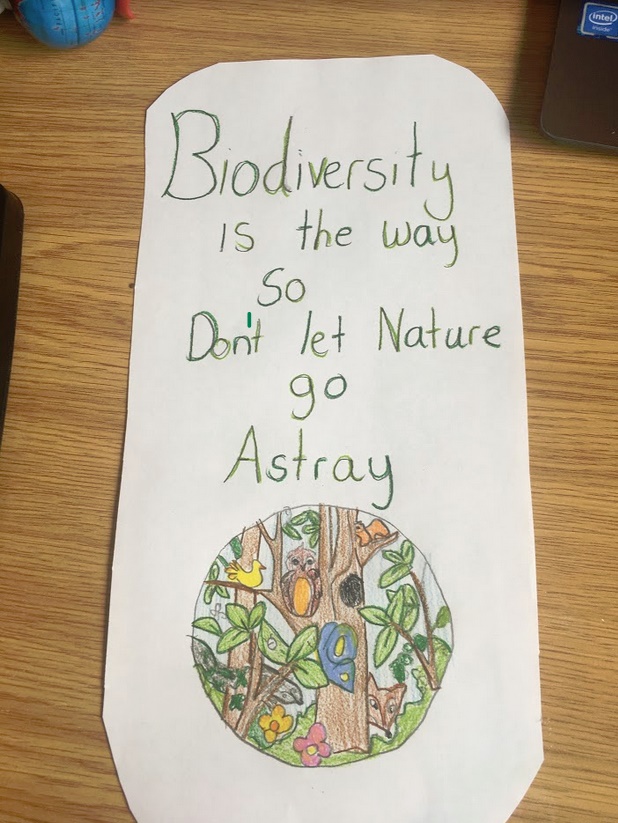 Climate Action Week – October 12th to 18th, 2020
Each class came up with their own climate action pledges during Climate Action Week.
Climate Actions Pledges: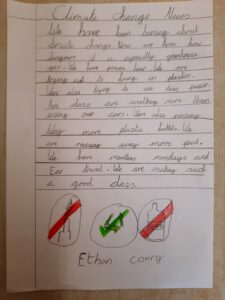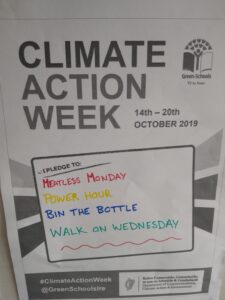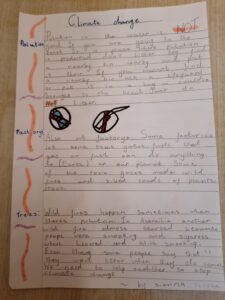 Native Irish Wildflowers
We have been planting wildflowers in the school garden to attract bees (pollinators) and wildlife.
We have both recycled and reused materials for planting such as old tyres, and Eco-bricks and old pallets for wall planters.
Our Bug Hotel is open for business!
The children collected different materials to fill our Hug Hotel which will be placed out in our school garden to attract wildlife and improve biodiversity.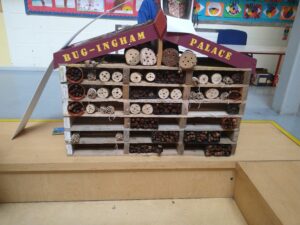 Hedgehog House
Our Hedgehog House has had had some activity since we installed it in the garden! These structures provide shelter for hedgehogs especially during winter.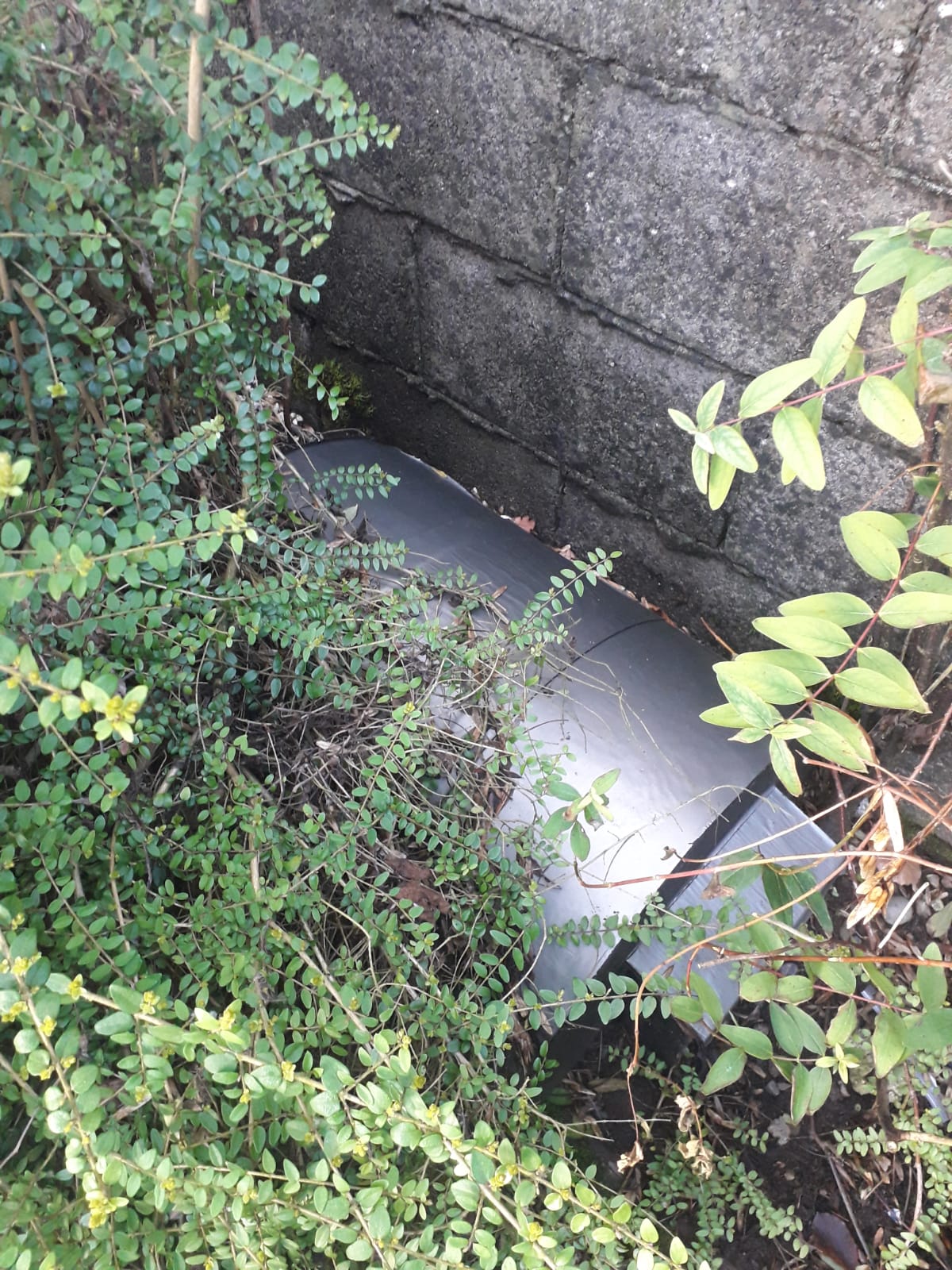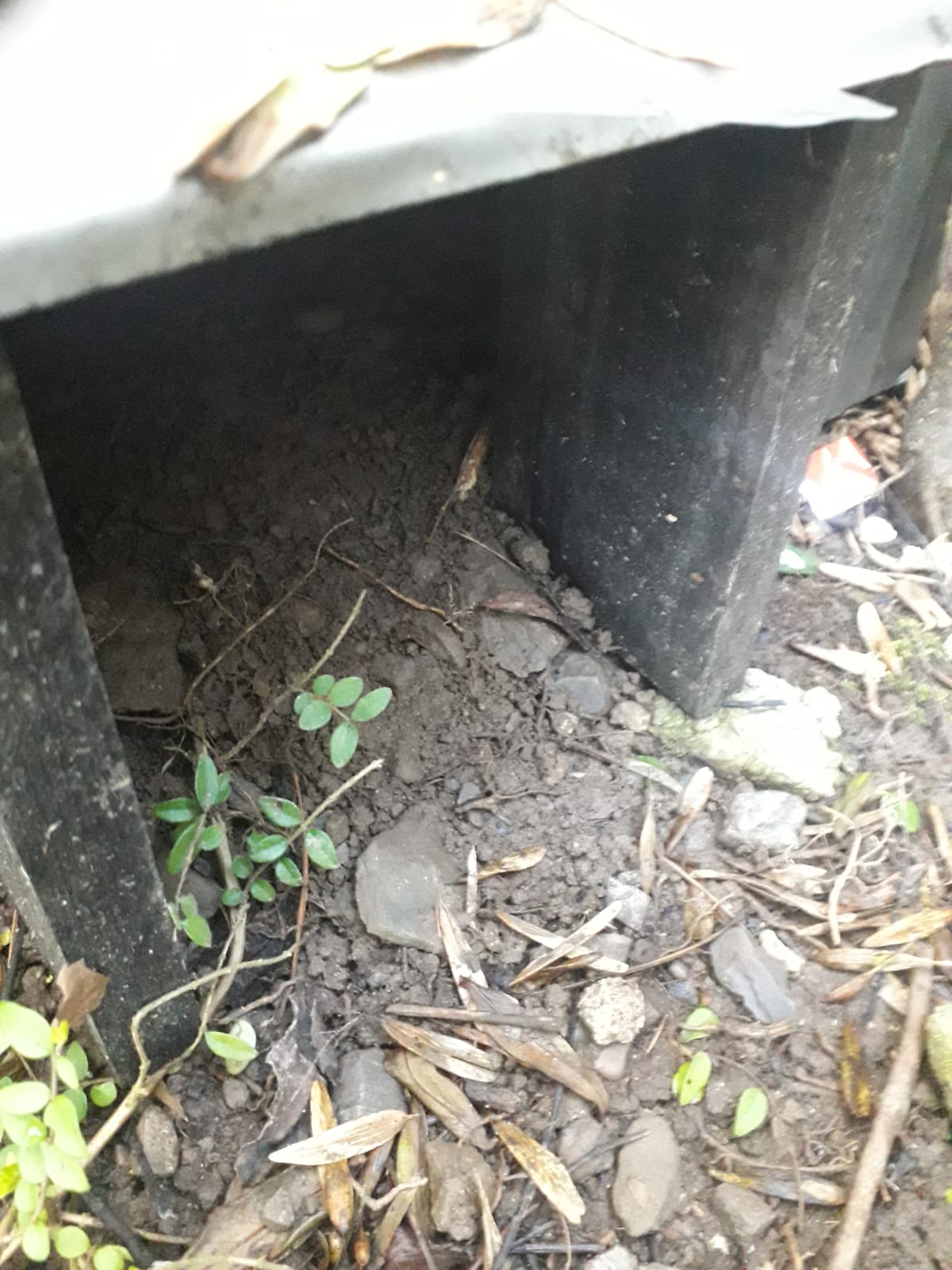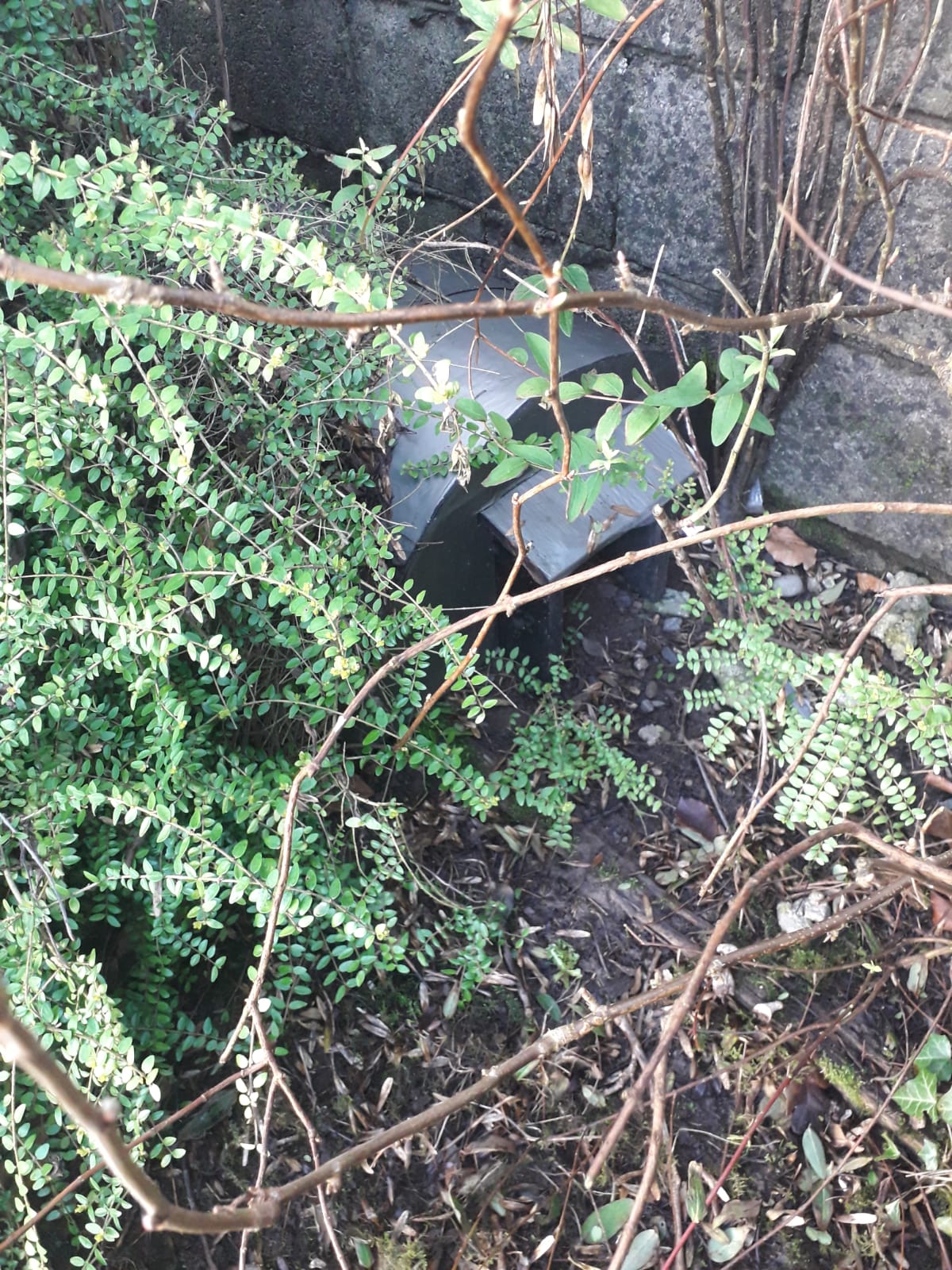 Bird Feeders
We have installed bird feeders using recycled materials in the school garden to attract birds and improve biodiversity.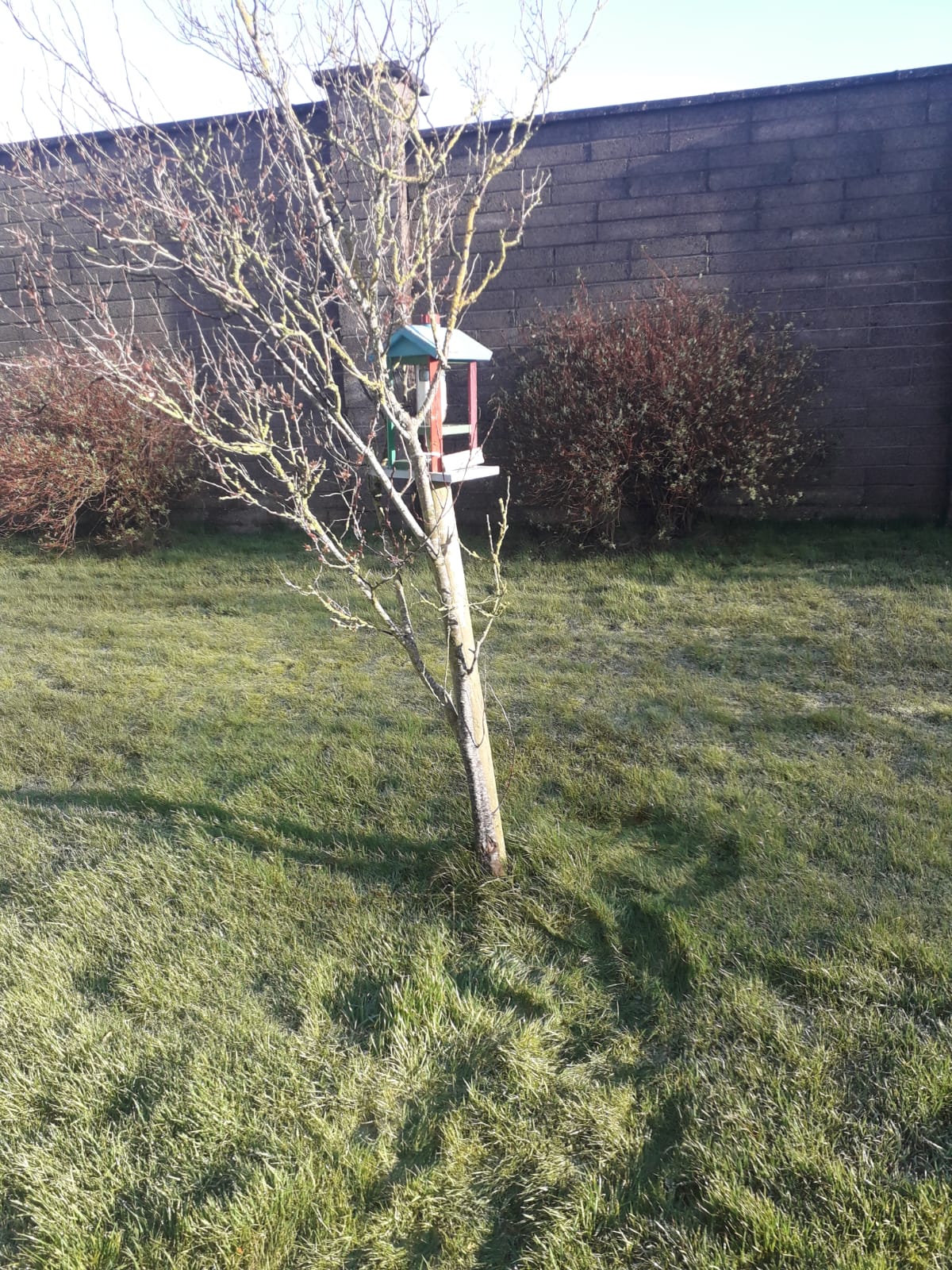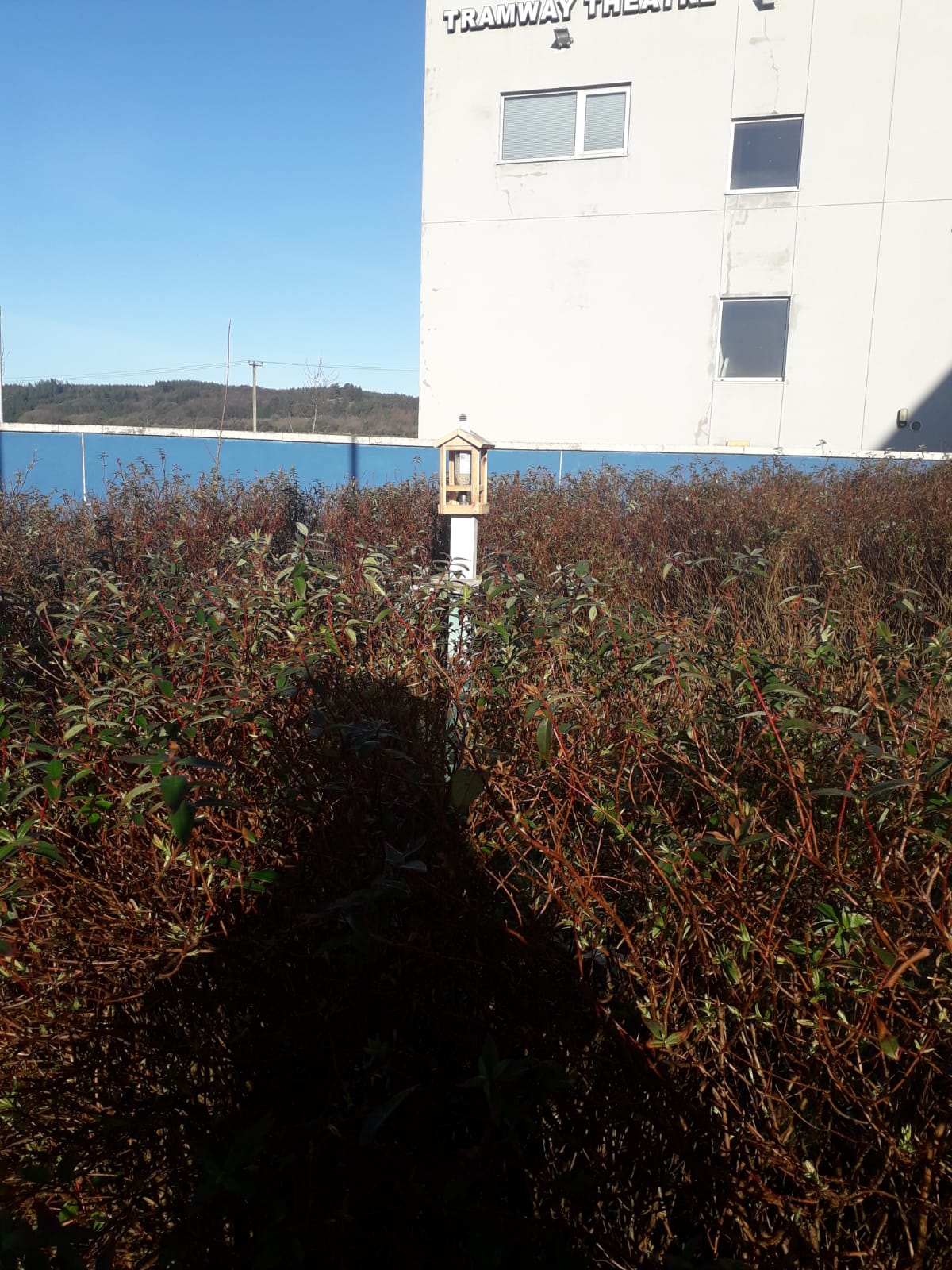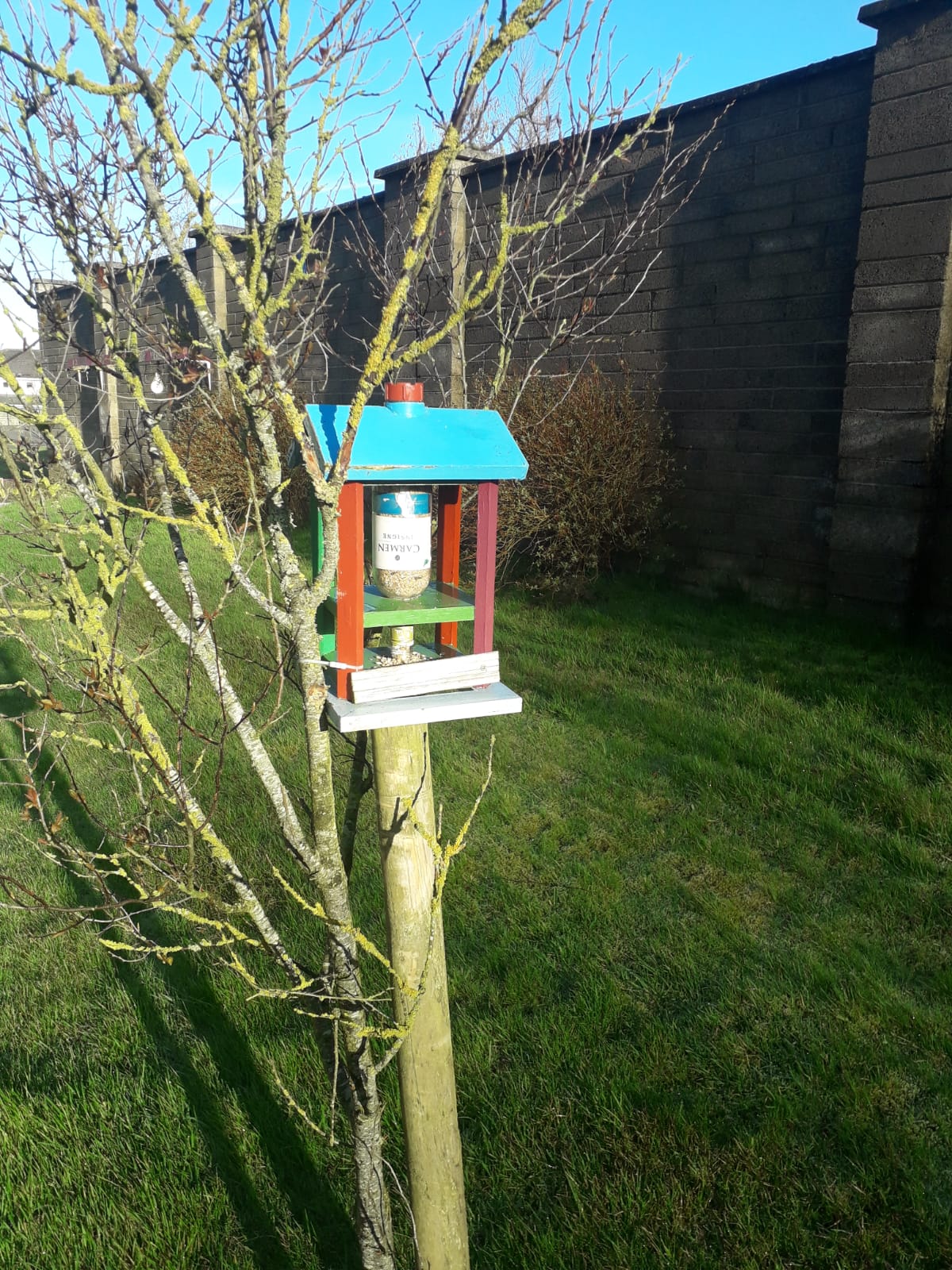 National Tree Week
Each school planted a native Irish tree in the school garden for National Tree Week. These trees will support biodiversity and provide homes for wildlife.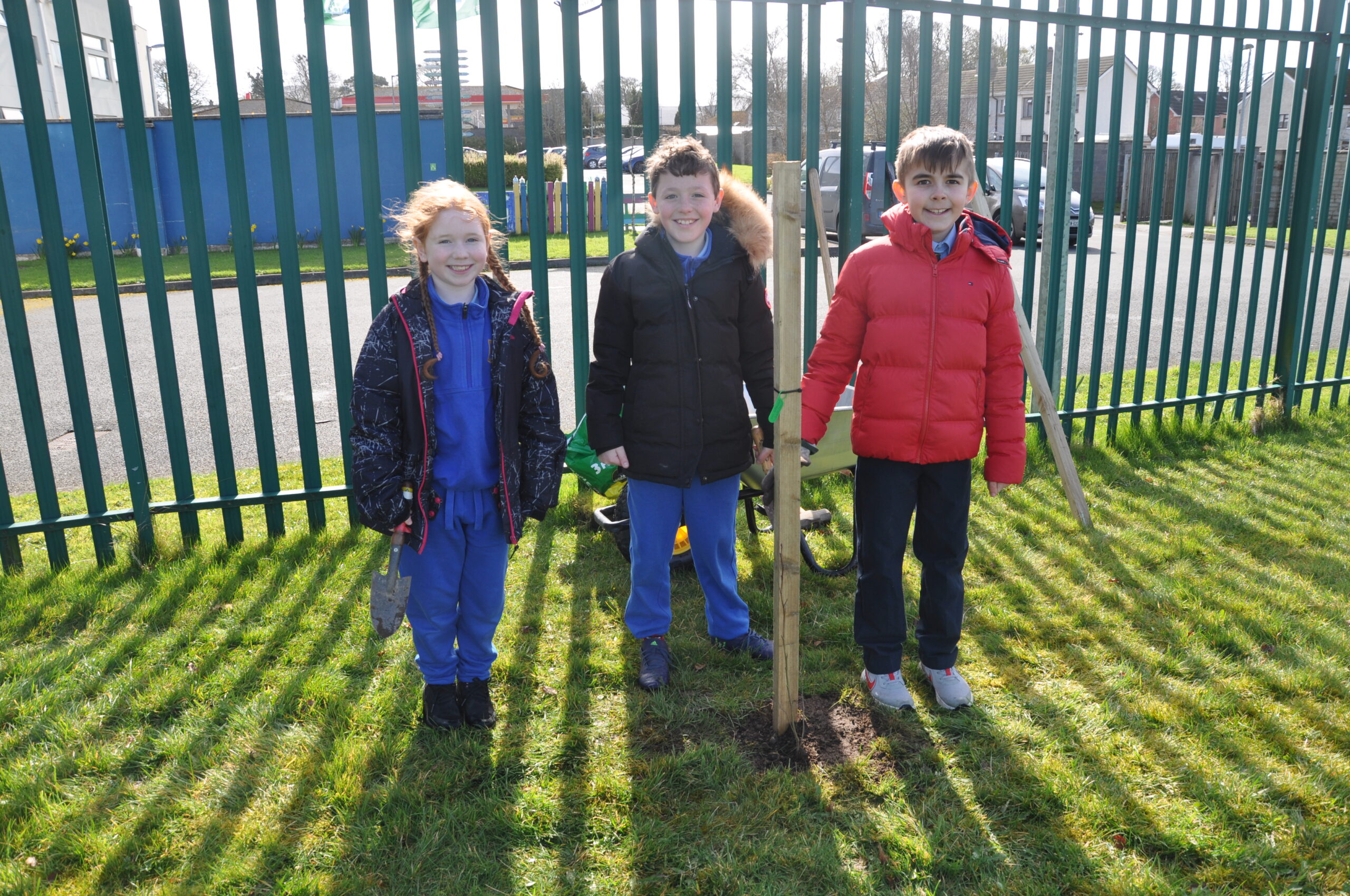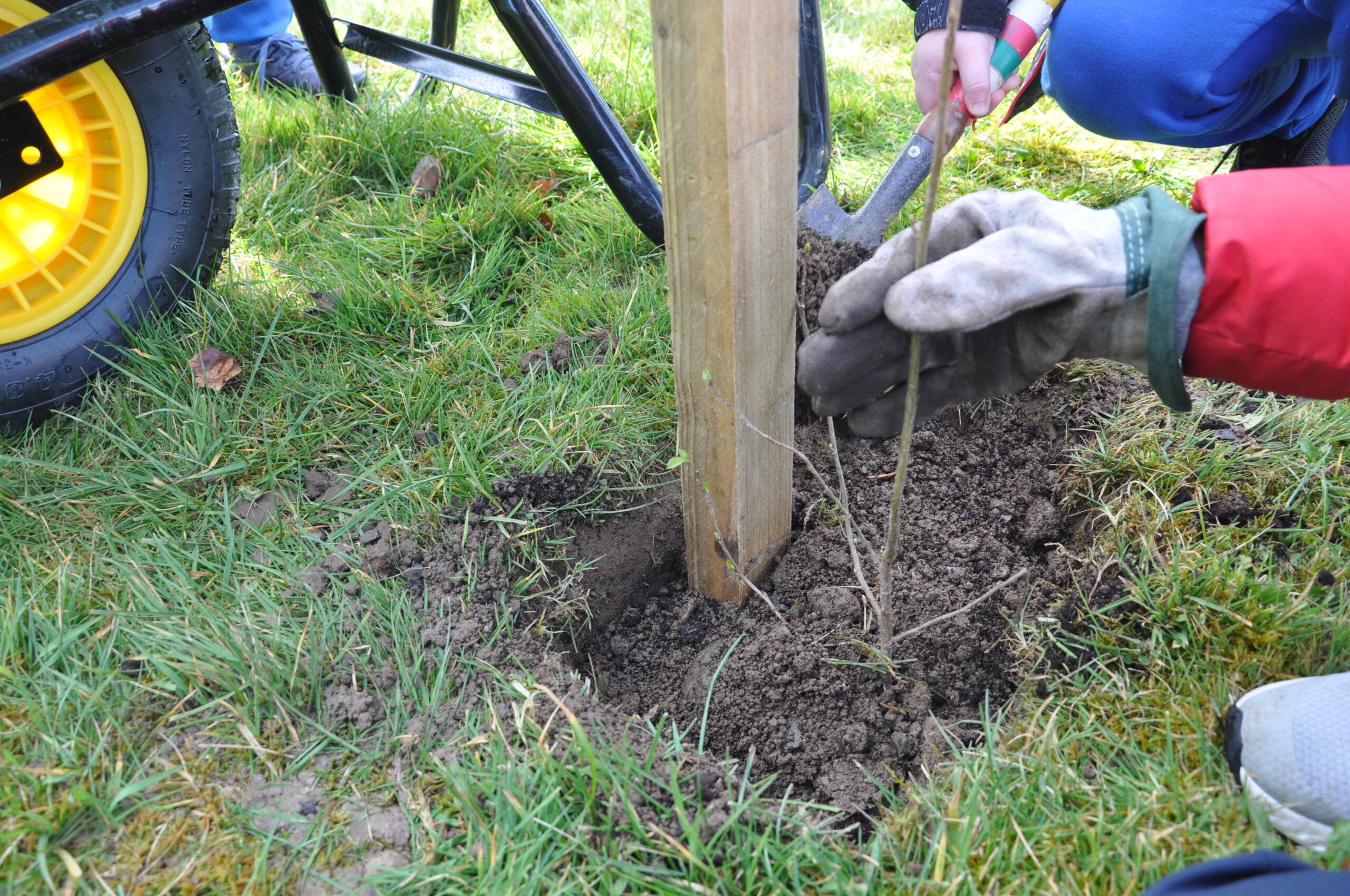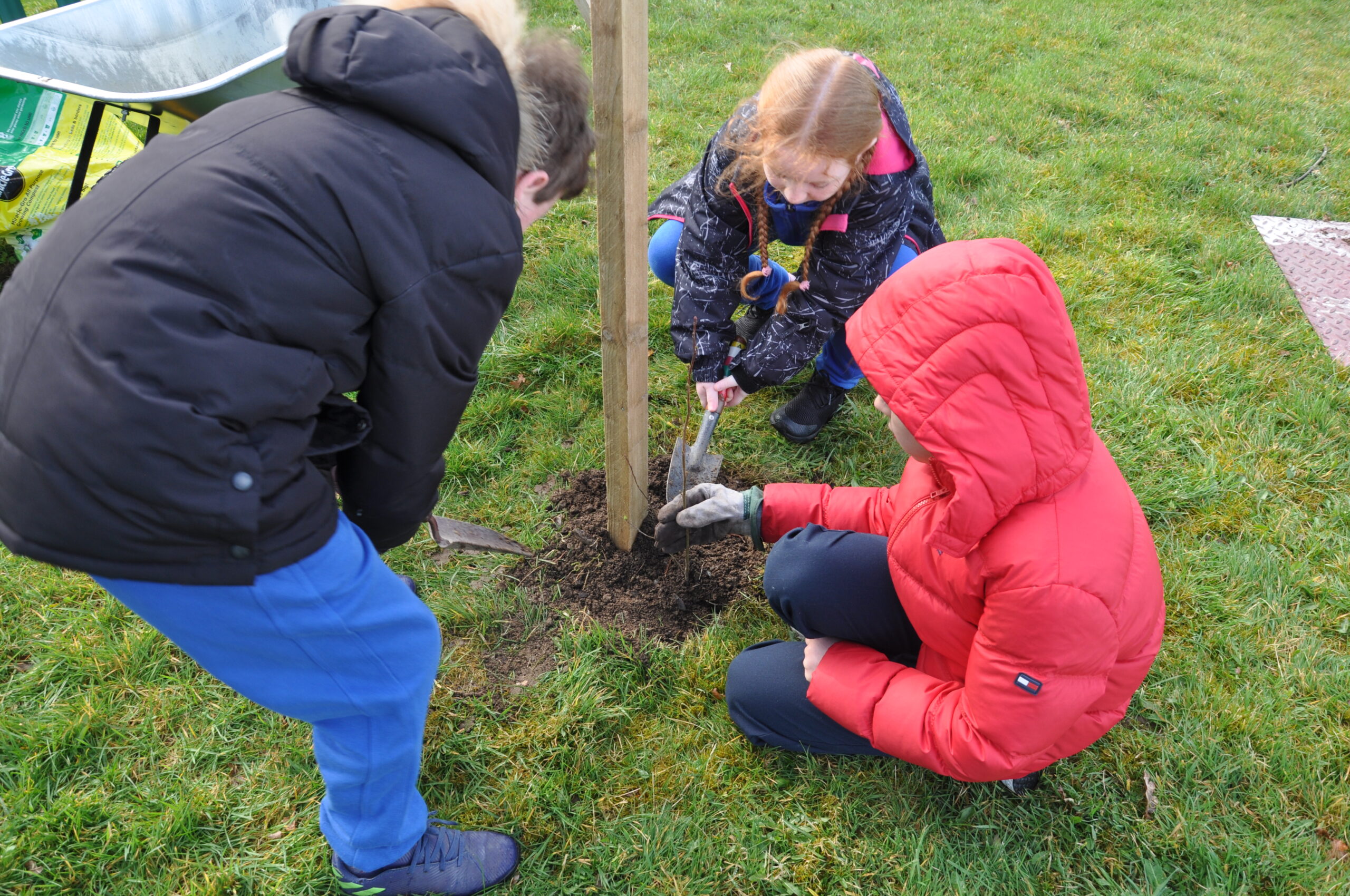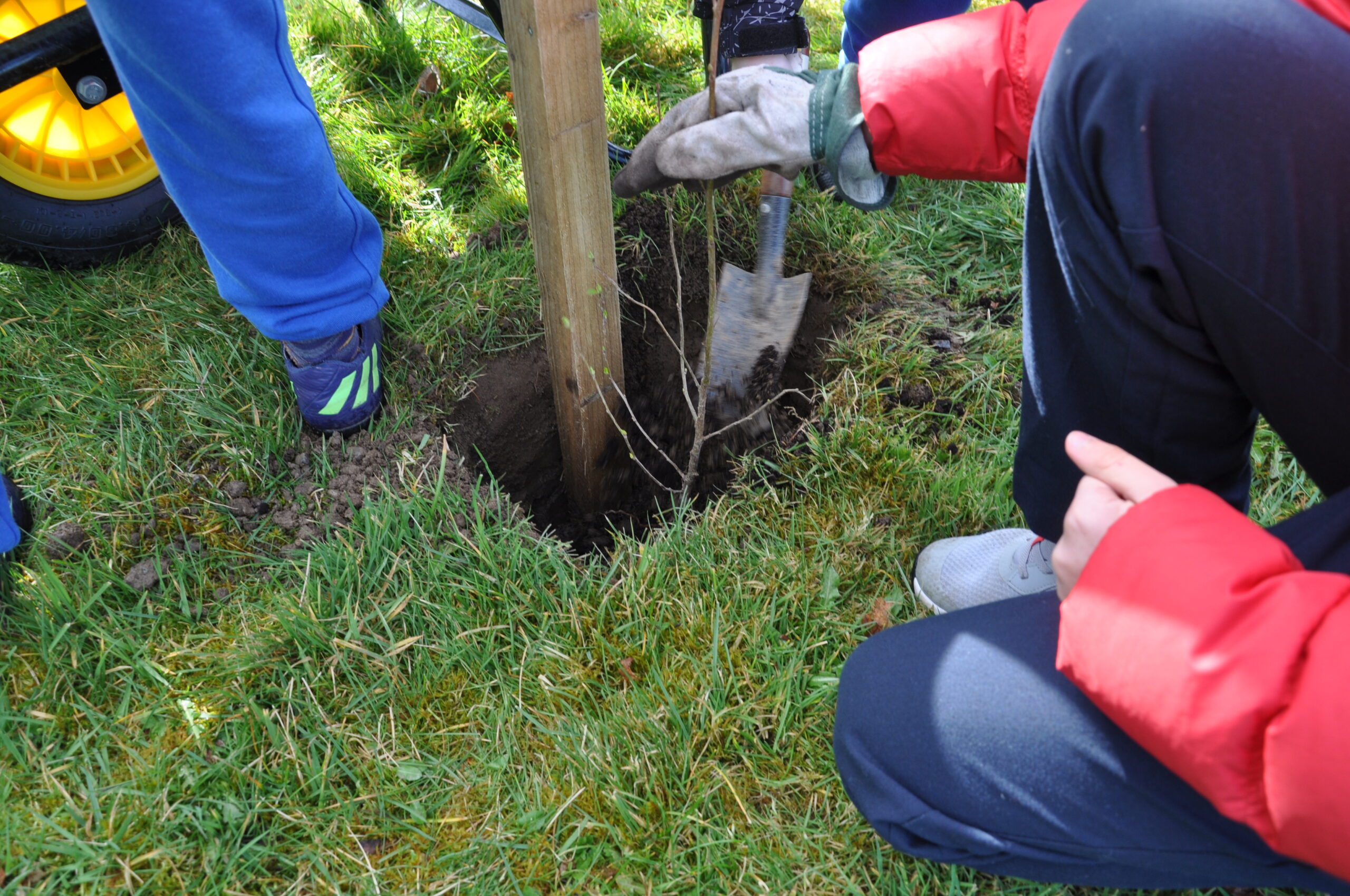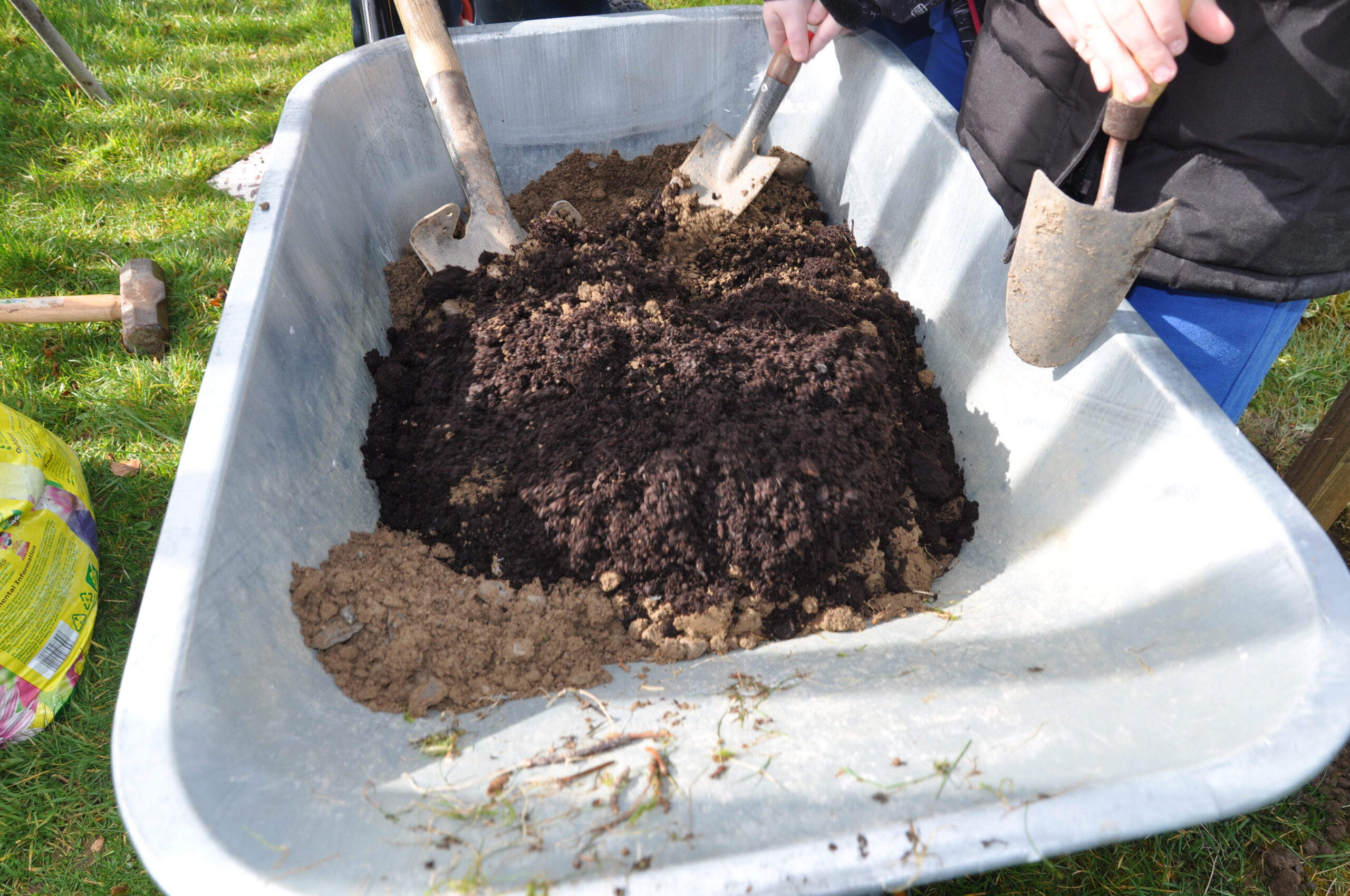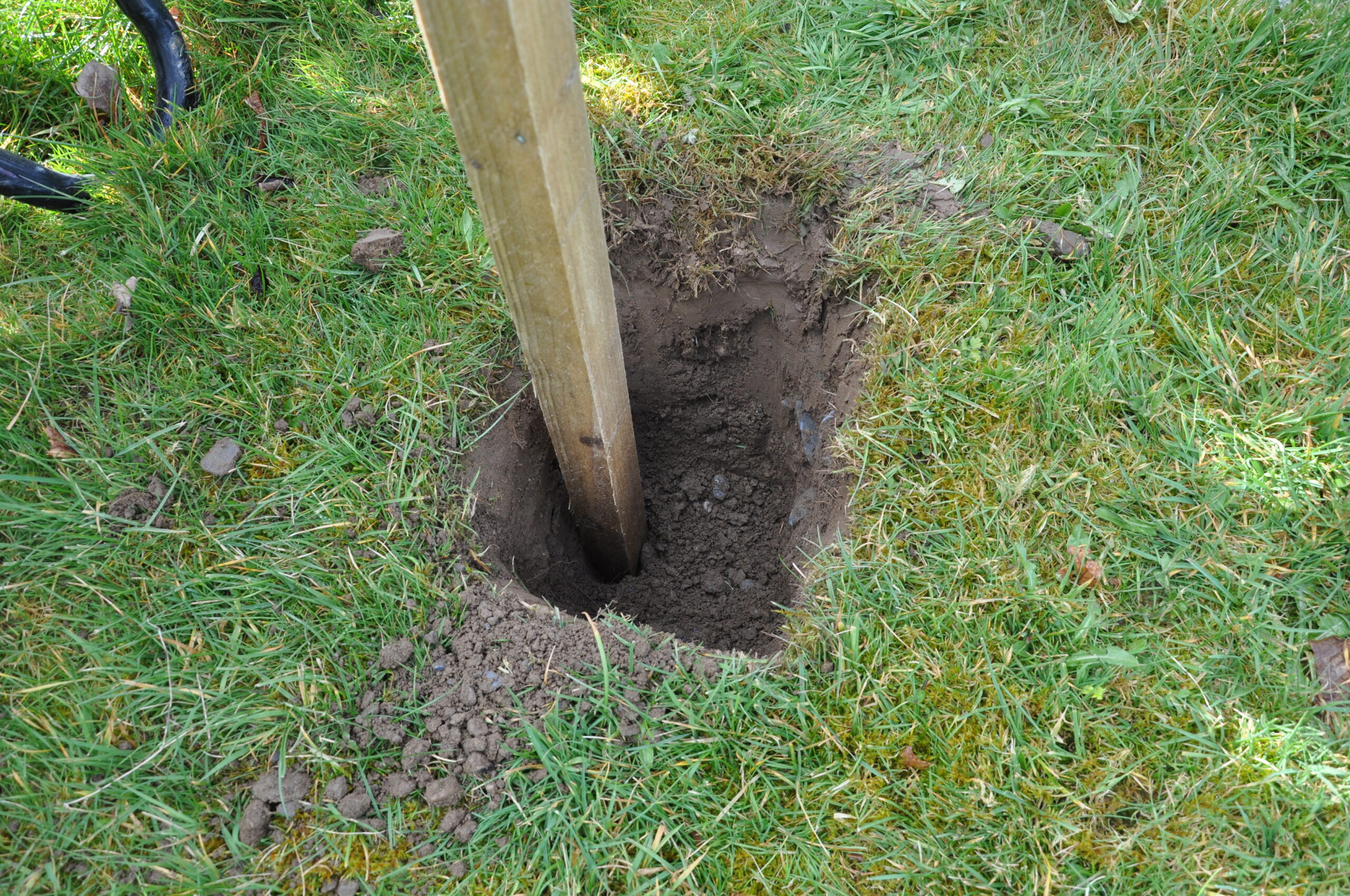 BATBOX
Calling all bats! The Green Schools have installed a Bat Box on the school grounds to create a roost for bats. Bats are important  insectivorous, which means that they have the important job of eating lots of insects that would otherwise be harmful or annoying to us humans. Bats control insect pests, spread seeds, pollinate crop plants and much more.
Habitat Maps
The Green Schools have been busy working on habitat maps of the school grounds to show what areas of the school have been improved to attract wildlife and improve Biodiversity.
First the Committee surveyed the school with a blank satellite map and made notes of what plants and wildlife habitats already existed for Biodiversity on the school grounds. This was the Before Habitat Map.
Next the committee created Action Plans in order to improve the Biodiversity within the school grounds. This was done over a space of two years. The After Habitat Map shows the changes and additions we made to attract wildlife and and improve biodiversity within the school.