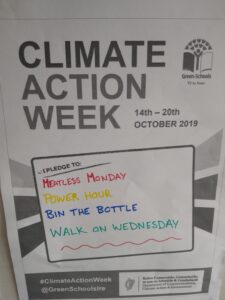 Our Climate Action Pledge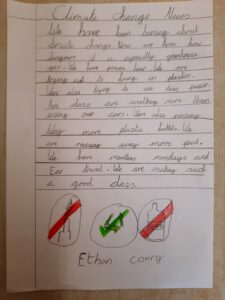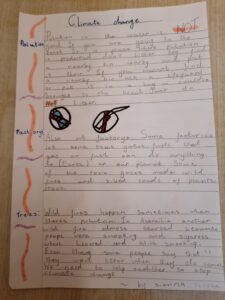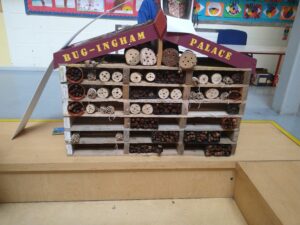 Our Bug Hotel is open for business!
The Green Schools Committee is currently working on our 5th flag for Biodiversity. We've been working on a number of projects including a habitat map for the school, planting wildflowers, making bird feeders, a hedgehog house, a bug hotel and much, much more. The Green School Committee has been working hard and even held an information day for the whole school on their research on native Irish wildlife.
In the next school year, we will be participating in a green hunt to explore the native species within the school as well as an information day on biodiversity from the Green Schools Team on how protect and attract biodiversity within our school.