September 2021
Welcome back everybody and good luck for the new school year.
Ms. Murphy's 4th class- Gardening with Paddy Madden
Summer Term
Mr. Forde's 4th class
After the Easter break or class started working on our electric cars. They turned out really well and were great fun to make. We also did a sports commentary. The topics were golf, basketball, GAA and 2 groups commentated on soccer. We listened to a podcast called Mish Mash, it had a mix of all our podcasts put together. Some of our favourite Brain builders were the Stone Age, Blessington Aircrash, WWII, Eels, the walrus, the Normans, the swallow, Bloody Sunday and vaccination. Some of our favourite Photo of the Days were Harry Houdini, Blacksod Lighthouse, D-Day, Katherine Switzer, WWI Trenches, Sonia O'Sullivan and the Motherboard. FINALLY we dug up our time capsule this week. When we went out to dig it up we had no luck finding it so we came back in. We went back outside after lunch and we FOUND it. When we opened the time capsule it smelled really, really bad. There was a cast in it and the cast got WET so it smelled terrible.
By Tia & Niamh
Ms Lucas 4th Class
For Active Week Ms Lucas 4th class took part in Rounder's which was so much fun. On Tuesday of that week we did a number of games including dodge ball and penalty shoot outs. Later in the week we had a Scavenger Hunt. We drew Easter bunny's and made cards for our friends and family. We also completed a stay safe sheet and read a story about Stay Safe. We did two story writing competitions and also read our class novel. We made faces out of paper plates and clowns from scrap paper which we all really enjoyed.
Ms Kenny's 4th class
A few weeks ago the whole school had a sports day. Out class loves sport so we really did enjoy the day. We all played GAA, No man's land and life saver tag. Since last Monday we have been popping a balloon every day until the end of the year. We popped a balloon last week and it said " Creative Day", so we could draw and paint all day. On Thursday we popped a balloon and it said "Kick rounders & GAA", so we played them during the day. Last Tuesday we had a picnic and sat outside with our friends. We had a movie day also last week and everyone got to vote on their choice of movie. We have been taking part in the daily mile this term and have started to run longer distances each week. Since it is the end of the year, we have been cleaning our classroom and sorting out all our rental books. It has been a really fun few weeks.
Ms Dineen's 5th class
During the month of May, we did our Drumcondra English test and the two parts of our Sigma-T Maths test. We also participated in the Maths Tables Champion. It was a lot of fun and Lorenzo Viterbi and Adam Dwan came out on top, well done.Sports day of 2021 was like no other. We really enjoyed playing dodge ball, no man's land and relay races. We also really enjoyed the circuits which is a fitness circle which consists of sit ups, push ups and running. Also included was also rock paper scissors tag which was so much fun. The relay race was used with tennis balls. We have also been running most days. The green schools have been working on keeping the wild life healthy. They have planted a tree for each class. Due to Covid-19 we have been off school for a long time. Whilst at home we continued school through online learning. We started catching up on lots of other
work when we got back to school. Hopefully upon our return to school in September Covid-19 will have eased and normality will be in sight.
St Mary's SNS raised their active schools flag in June. Every day we carried out exercises in our line whilst we wait for our teachers. Oisín is the active school representative in our class.
We had two under 13 GAA finals, Oisín and Luke played on one team and Conor and Barry were on the other team. Oisín and Luke won their match but Conor and Barry lost out this on occasion. Better luck next time.
We hope everyone has a fantastic summer and hope you stays safe.

By Matthew & Conor
Ms Nugent 6th Class
We all had the opportunity to draw and colour our own custom made Islands with four coastal towns and a central city. They had to include the perfect public transport! We did a project on an EU Country of our choice. We had to include traditional foods and the history of the Country. This project was very fun. We all participated in the story writing competition wrote our stories over a few weeks. Last week was active week and on Friday it was Sports Day. We did lots of activities such as penalty shoot-out, dodge ball, football rounder's and rock paper scissors tag. It was such a fun day. We have started work on a magazine. Each group got to pick a subject and we all did some pages on our topic for the magazine. We started our last project and it was a subject of choice for everyone. We had to do at least ten slides each and we hope to finish these projects on Monday.
By: Oisín Gilmartin
Ms Heraghty – 6th Class
This year 6th class had lots of fun. Some of the 6th class decided to go to Hidden Valley Aqua Splash next week which we are very excited about and looking forward to the day out. Active week was last week, we had lots of fun. The 6th class sports day was last Friday. We played games similar to rock paper scissors, tag, kick rounder's and more! In Art we designed flip-flops which was so much fun. We also created our summer bucket lists. We made a music playlist of all the songs people liked in the class as part of Art which is really nice.
By: Anna Lindsay and Lucy Walsh
Ms McGrath's 6th Class
Over the term we have been doing all sorts of art, including clay. We made bowls, pencil holders and much more. We have also been working on the Stay Safe and Walk Tall programmes. Last week, it was Active Week. We had our Sports Day and did all kinds of activities. Since we are in 6th, we have been preparing for Secondary School. We had a meeting with Blessington Community College. We are all looking forward to starting Secondary School.
By Sara Nugent & Jamie O'Toole
Spring Term
3rd Class
4th Class- Ms Kenny
The last few weeks we have be doing google meets.
We all have enjoyed doing all the games on the meeting,I think we all enjoy rock paper scissors the most.
At two o'clock we do art,bingo,and quizzes.
We had a lot of fun making are mad hatter hats,we also enjoyed making are little bug friends.
We have finished a lot of books on epic this week.
Are class have been learning about European countries and today there is going to be a quiz.
We hope to be back to school in a few weeks see you soon!!!
By Abby McCarthy
This term we have been doing alot of exciting things.We have been doing art.We have been making board games hats and lots more.We are currently working on famous buildings we have been making models on buildings such as the leaning Tower of pisa,twin towers, eiffel Tower and big Ben.We have been enjoying the class calls and the rock paper scissors knockout game every day at the end of the class.Im am personally enjoying the work from home but I am still very excited to get back to school and see all my friends again.We have gotten our 200 book medal this week and are challenging all the 4th classes to a race on the app epic.I hope you all are well stay safe and this is what Mrs Kenny's class has been doing this term. 🙂
By Zach Geoghegan
5th Class– Ms. Dineen
This term we did over two months of home-schooling. There were advantages and disadvantages. The advantages were that you could work at your own pace and time. You could also wear your own clothes. The disadvantages were that it was difficult to do the work, when you didn't understand it. We missed seeing each other every day. We were happy to come back to school 15th of March. Since coming back to school, we have enjoyed learning about the 1916 rising. We researched and wrote information reports about the leaders and we also wrote some newspaper articles based on the events. We were surprised to learn that so many children were caught in the crossfire. We also enjoyed Easter art and reminding ourselves about the story of Easter. Tree Week took place the week of the holidays and we planted a tree, completed a tree hunt and undertook a tree investigation. It was a good term overall.
Ms. Nugent's 6th Class
Over the past few weeks, Miss Nugents 6th class has participated in various different activities in many different subjects.
History: We have been doing a lot of history in the past few months, such as the history of Martin Luther king Jr, Native Americans, the healing waters and so much more.
Music: In music we have been doing something such as writing your own music on the county that you live in and other things
Maths:In maths we have been learning about the circle amongst other things such as directed numbers and value added tax.
Art
We have participated in many different activities in art, including Native American symbols, Kandinskys art artwork on the circle, as well as totem poles. The totem poles and Native American symbols were linked to our history work.
PE
For PE, We were encouraged to go outside for walks within our 5km radius as well as given exercises in which we could do.
Geography
For Geography, we studied the environment snd we also did some work on our own home county, Wicklow.
English
We have been keeping up to date with our Spellbound, English in practice, Word Wise, Matter of Fact as well as additional topics such as learning about Martin Luther King and Rosa Parks actions against racism and completing a project on the topic, poetry work, as Well as using EPIC resources to read on various topics.
Irish
We have been keeping up with our Abair Liom, Hardback verbs and phrases and Fuaimeanna Agus Focail.
By: Oisín Gilmartin and Julia McDonald.
It's beginning to look a lot like Christmas in St. Mary's S.N.S.
Have a look at our fantastic festive displays!
News from this term
Ms. Nugent's 3rd class
Our class has had a really busy term and have been working really hard. After Halloween we learned all about Ancient Egypt. We learned about Tutankhamun and his tomb. We learned all about the river Nile and why the Egyptians lived there. In art we made Egyptian masks and we painted pictures of camels in the desert. We used pastel chalk to make snow globes too. We painted snowmen and decorated them when the paint was dry. We coloured baubles and stockings to decorate our class for Christmas. We designed colourful windows and displayed them outside our classroom.
In maths we have been working on multiplication, division and fractions this term. We played some maths games and coloured a Christmas maths sheet. We have been writing letters in English and working on newspaper reports too. We have been doing lots of reading in class and answering questions based on the stories that we have read. In religion we made pictures of ourselves and our families. We have been learning about advent and we made advent candles, with lots of positive activities that we can do coming up to Christmas.
We have been doing a lot of work in Irish and have learned a lot about An Nollaig. We made Christmas bingo cards and played bingo as Gaeilge too. We played basketball and GAA for PE and learned a lot of new skills in each sport. We also did relay races and played a game called shark attack this term too. We played lots of games during the term like chess, stop the bus, snakes and ladders and word games. We have had a really good term and worked very hard. We're really looking forward to Christmas and can't wait for Santa. Merry Christmas everyone
Ms. Beaubien's 3rd class
We have been learning all about Advent and we made an Advent calendar for our class. We all made a card and our teacher put a prize into each one. Some of the prizes are extra PE or other games. Every day we open one of the cards and get a treat. In PE we have been playing soccer and a game called World Cup. We have played lots of other fun games too.
We have been busy working on projects this term. We have been learning about Irish saints and scholars, such as St Patrick and the monks. We have been learning about objects like the Ardagh chalice and places like Skellig Michael. Everyone was given a different thing to learn about and work on in the topic. We all made round towers and two people made chalices. These are all on display in the cabinet outside our classroom.
We have been leaning a lot about trees this term too. We estimated the height and age of trees in the school garden. We also measured the girth of the tree too. The tallest tree was 18 metres and the oldest was 12 years old.
Ms. Murphy's 3rd Class
We did lots of cool art this term. We made Christmas puddings, stockings, tiles, a huge Christmas tree, presents made from cardboard and a giant snowman too. We worked on the "Not the night before Christmas" reader's theatre. It was so much fun. We did projects on Troy and made Trojan horses. We did lots of PE this term too. We played basketball, football and skipping. Our class also did lots of Christmas colouring, quizzes and we wrote Santa letters too. We had Golden time every Friday, because we worked so hard.
Ms. Kenny's 4th Class
We have had a really good term and were so busy since Halloween. We watched a movie and had a massive amount of sweets over the past week. We also have an exciting guest named 'Sparkles' who arrived at the beginning of December. However, she was delayed a day due to Covid guidelines. She is an Elf and she will leave on December 22nd. We have been doing lots of Christmas art and activities. Our class is very excited for Christmas and our two weeks' holiday. We made a Winter Wonderland and school is looking festive and Christmassy. We put our Christmas tree up and each student got a bobble to decorate the tree. We had a Christmas quiz which our Student Council hosted. Our class had lots of fun doing Christmas cracker jokes.
Ms. Heney's 4th Class
In our class, we wrote Christmas stories. We had a competition where people wrote their stories and the best six won a selection box. We also made tiny Christmas hats from wool. They are so cute and tiny! We made paper snowflakes and made Christmas cards for our display. We also designed Christmas jumpers. Some of us brought in pyjamas and blankets on the 18th December to raise money for St Vincent de Paul.
For P.E. we are doing athletics. It is great fun. The beep test was the most challenging thing that we did so far. There were only three people who managed to complete it. Our class have been making big chains to decorate the classroom. One of the chains was 9 metres long. It was pretty amazing. We made some Christmas cards in school. The designs are really lovely but, our favourite was the pine needles design. The Winter Wonderland display was the biggest display my teacher ever saw. It has a Gingerbread House and a lots lots more.
Mr. Forde's 4th Class
Our class made hot air balloons earlier this term. We really enjoyed making them. We are going to dig up our time capsules that we buried last year. Niamh is in the lead in our class currency reward system with 234 beans. Well done Niamh. We did a Christmas raffle in class last week and we made quiz boards too. We started written homework a few weeks ago and we are still busy with our class webpage. In art we decorated Christmas stockings and did some Picasso themed art too. In Irish we have been playing a new game called " Is feidir linn". We've had a great term, but we can't wait for the Christmas holidays!
Ms. Lucas' 4th Class
We have been very busy this term. In November we celebrated science week and did lots of experiments in class including looking at chemical reactions. We loved the volcanic lemons, skittle rainbows and cola explosions especially. In PE we did skipping during November. We had lots of skipping challenges and a skipathon. We are focused on circuit training twice a week this month and we are much fitter.
We completed projects on animals in November and presented them to the class. In December we researched Christmas traditions around the world and did a project on Christmas. We displayed our projects and had question and answer sessions in class.
We have created lots of lovely Christmas art in December to decorate the windows and our room. We made handprint Christmas trees, Grinches, Christmas jumper designs, Christmas bunting, CD decorations and Christmas cracker gifts with vouchers inside and packs of Christmas cards.
There were 2 competitions run in December. Méabh Daly won the poetry writing competition and Emily Loughman won best Christmas decoration made from recycled materials.
We had a kindness theme in class for December. We focused on being kind and thoughtful and doing random acts of kindness. We made an advent calendar where everyone was in charge of coming up with a nice thing to do each day such as Mindfulness, extra PE etc. We made a kindness tree where everyone made a wish and we made Christmas cards for a local nursing home.
In history we enjoyed learning about Bloody Sunday. We also learnt lots about the US Presidential election.
We are looking forward to our holidays.
Ms. Murphy's 5th Class
PE
We have been very busy in PE over the last few weeks. Every Tuesday coaches from Blessington GAA come in to do GAA with us. We play games and practices skills such as hand passing, solos and kicking. It is great fun and we really enjoy it! We also got a chance to do Tag Rugby and Olympic Handball. Our skills are really improving and we enjoy playing matches. We are looking forward to our next PE activity!
Christmas in Room 6
We have done lots of Christmas art over the last few weeks. Our Christmas display is all about penguins! We also made Bobble Hat decorations to hang on our tree. In SESE we learned about Christmas around the world. We designed our own Gheansaí Nollag too! We wrote some Christmas poems and we read a poem called 'Santa did you get my tweet?'. Some people on our class also got to help decorate the wooden Christmas tree and holly wreath that are now hanging up in school.
Ms. Dineen's 5th Class
Ms Dineen's class have been really busy this term. We've even been working hard at home with activities like walks, soccer, GAA and visits to the Skate Park.
In November, we did lots of Athletics, circuits and played games like Ship to shore, Fought corner's and Fire in the forests. We all had great fun doing PE in November. In December we did ultimate Frisbee where we had to throw a Frisbee whilst staying still. We were lucky Ms Hogan organised GAA for 5th and 6th class, thank you Ms Hogan. We all really liked playing GAA and Ultimate Frisbee.
For the month of December, we have been working on projects. We got to choose the country we wanted to work on for our project. We chose from headlines, famous people, food, places to visit, religions, geography, the history of the flag or famous buildings. We have started presenting our projects in class and are enjoying this.
We had five birthdays between November and December in class. In November Adam Dwan, Hamish Church, Luke Deniffe and Lucy Flynn all had birthdays. In December it was Amy Seery's birthday too.
Thank you for reading Ms Dineen's Christmas newsletter. We hope everyone has a fabulous Christmas.
Ms. Feely's 5th Class
Art
We have been really busy this term and have done lots of art. We made Christmas decoration from recycled materials. We also made Christmas stockings, jumpers, Rudolph, elves and snow-capped mountains. In English we wrote Christmas poems and stories too.
PE
We've worked hard at PE this term. We played rugby, GAA and basketball. We have also been doing lots of exercises in the line as part of our Active school programme. We are all trying to keep fit.
Award winners
Hanna Jurkowska won the recycled Christmas decoration competition in our class. Amra Memishi won a biodiversity competition and Keira McNevin won the Credit union art competition. Well done to all the girls.
Ms. Nugent's 6th Class
Climate Action Week:
At the beginning of November, it was Climate Action Week. We learned about how greenhouse gases are keeping the heat from going back around the sun. We also learned how the burning of fossil fuels are creating the greenhouse gases.
Homework:
Around the start of November Google Classroom was set up. Each child received an email address and a code for that address. The teachers set homework for every night, until the children could bring some books home with them.
Weather:
In the middle of November our class learned about weather disasters including tsunamis, hurricanes, and tornadoes. It was very interesting.
Confirmation Preparation:
We started our preparation for our Confirmation at the end of November, when Deacon Gerry Malone came in to talk to us. He showed us the website "blessingtonpariahes.com". every Wednesday we join an online Zoom prayer service with other members of the parish, some of the children in our class do some of the readings.
PE:
Over the last few months, we have done Olympic Handball and tag rugby. We have also had some GAA coaches come into the school.
Christmas:
We have had lots of fun decorating our classroom for Christmas. We have made decorations from clay and designed our own Christmas jumpers. We also made a giant Christmas tree from paper chains for our display board.
We look forward to next term and we wish everyone a very Happy, Peaceful and Safe Christmas.
By: Oisín Gilmartin & Julia McDonald
Ms. McGrath's 6th Class
This term we have been learning about World War II. We made WWII silhouettes in art. We also read the Boy In The Striped Pyjamas, which is set during the war. We have been doing projects on World War II on Google slides. We also did lots of Christmas art and made a Christmas display. Everyone in the class helped out, and it was overseen by Tara Carey and Alfie Stone. We are creating our own Christmas limericks as well. Last Friday, we all got comfy watching The Boy in the Striped Pyjamas movie with some hot chocolate and a few sweets. We're really looking forward to the Christmas holidays
Ms. Heraghty's 6th Class
GAA
Our class have been doing Gaelic football with coaches from our club and transition year students. The drills and mini games have been great fun and hopefully more people from our class will want to join the club now! We've really enjoyed it and would like to say a big thank you to the coaches.
Projects
This term we have submitted projects online using Google Classroom. We tried out different ways of presenting such as PowerPoint and Google Slides. We also videoed ourselves doing Science experiments and posted to our class.
We researched World War 2, Storms & Weather Disasters and People at Work – Jobs in Blessington in the past and the present. We used the 1911 census to look at different jobs in our area in the past. We noticed that the tram from Blessington to Dublin employed a lot of people in our area.
PE
In November our class did Orienteering. We worked in pairs/groups to find clues and try and beat each other by solving clues faster than the others!
For the month of December, we have been doing Athletics stations. We set up javelin, 6 second sprint, speed bounce, sergeant jump and standing long jump. We move from station to station and most people found the speed bounce station the toughest!
Other News
Our class have been playing chess for the last few weeks and it has been really enjoyable.
We have a new pupil in our class named Malachi and we hope he enjoys being part of our class.
By Lucy Walsh and Anna Lindsay
Some of the displays from around the school
November 2020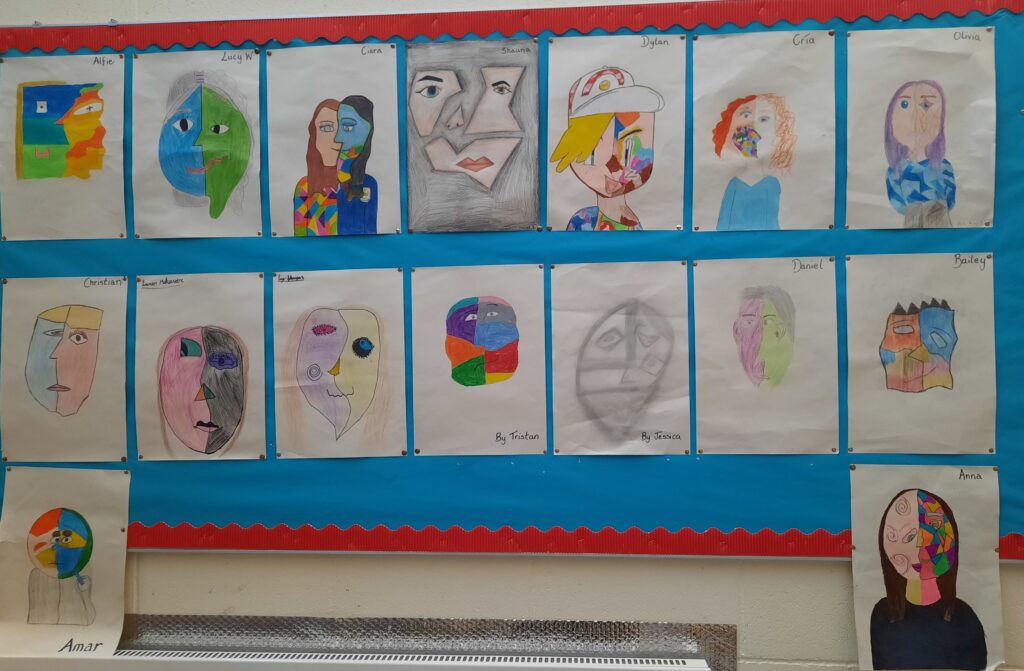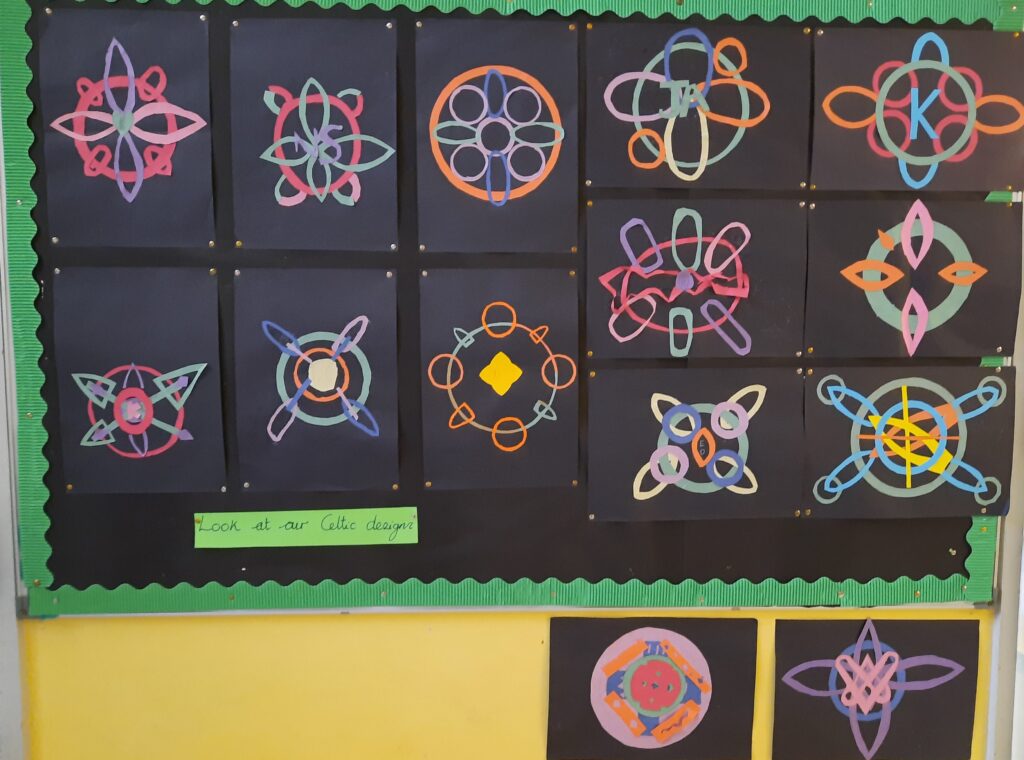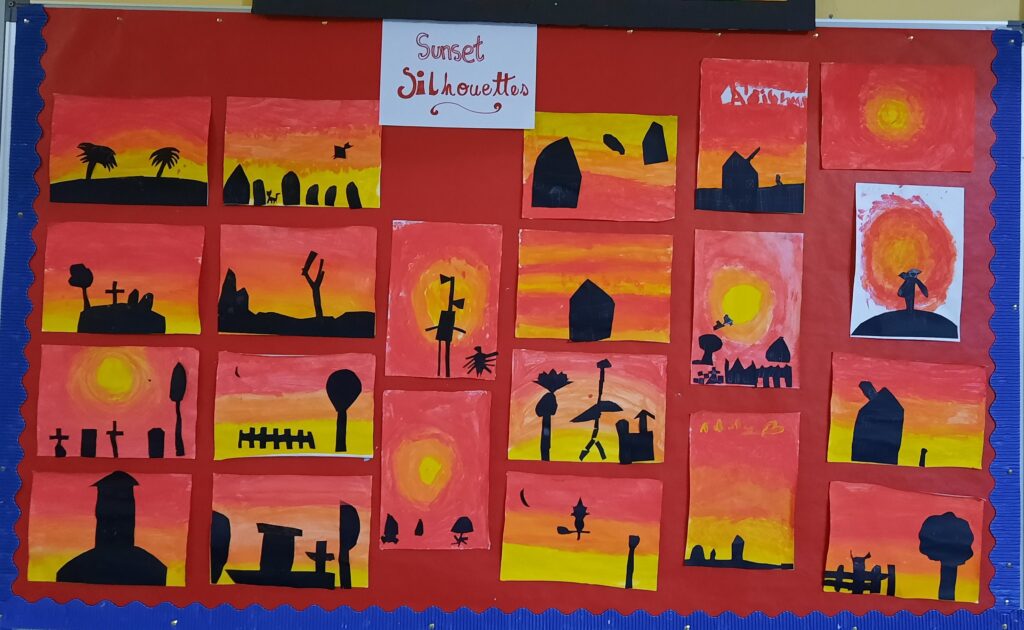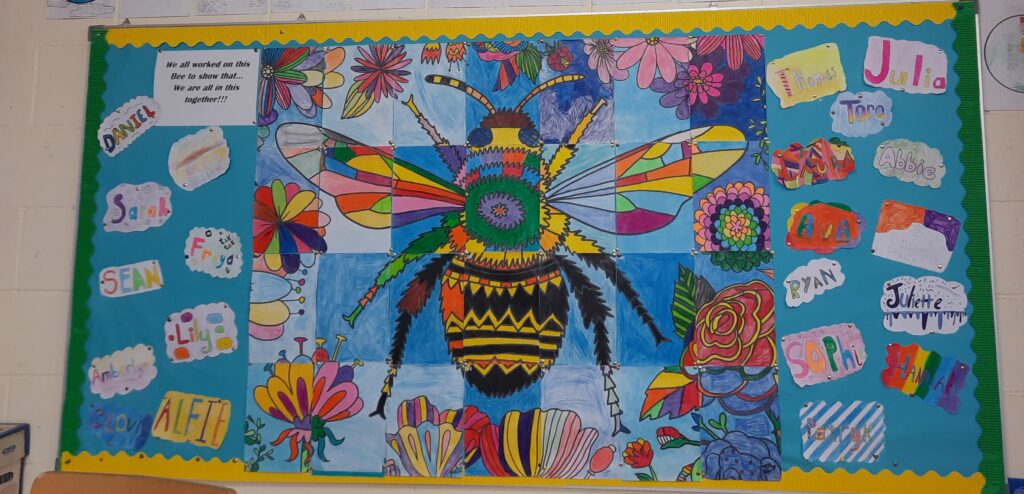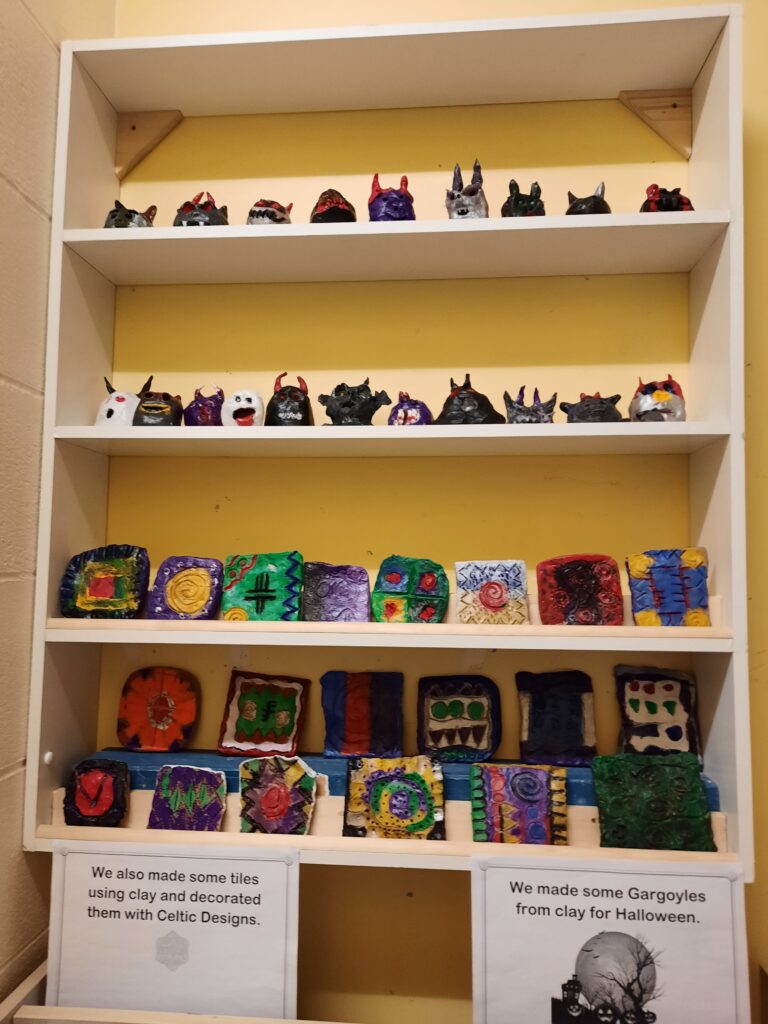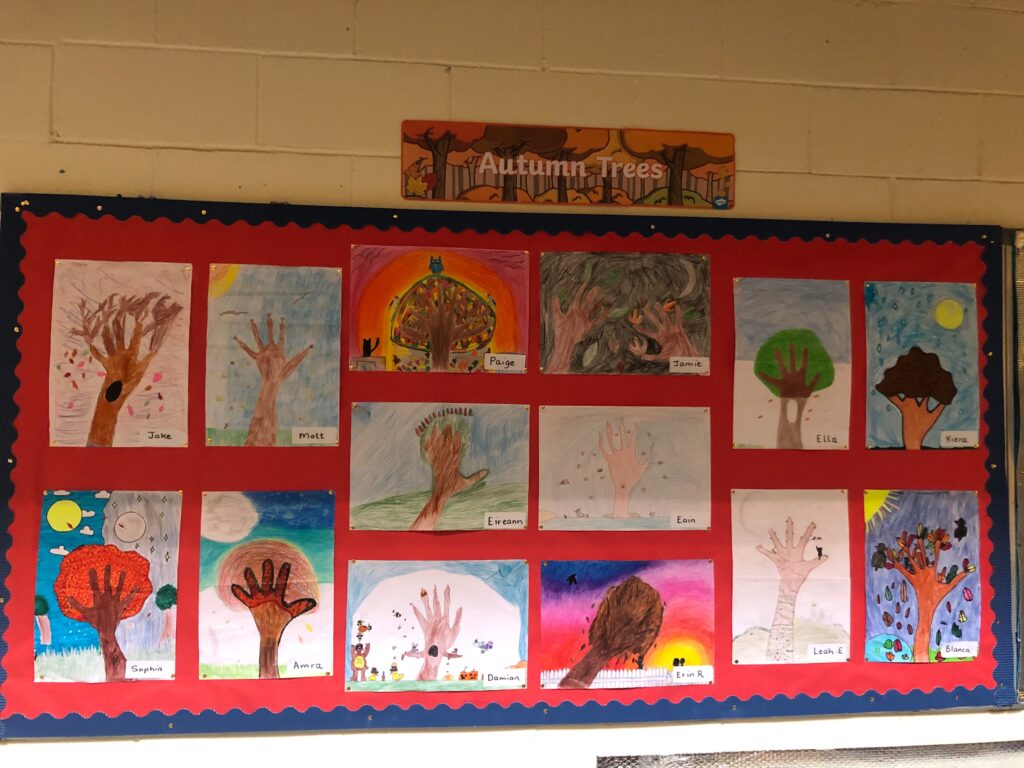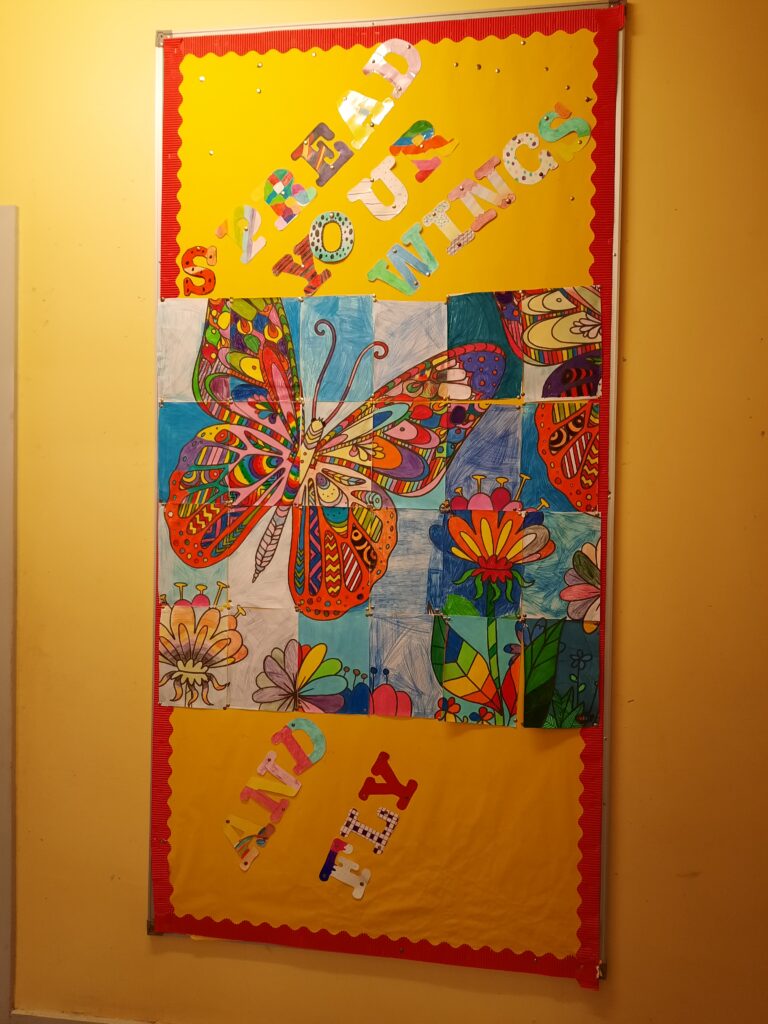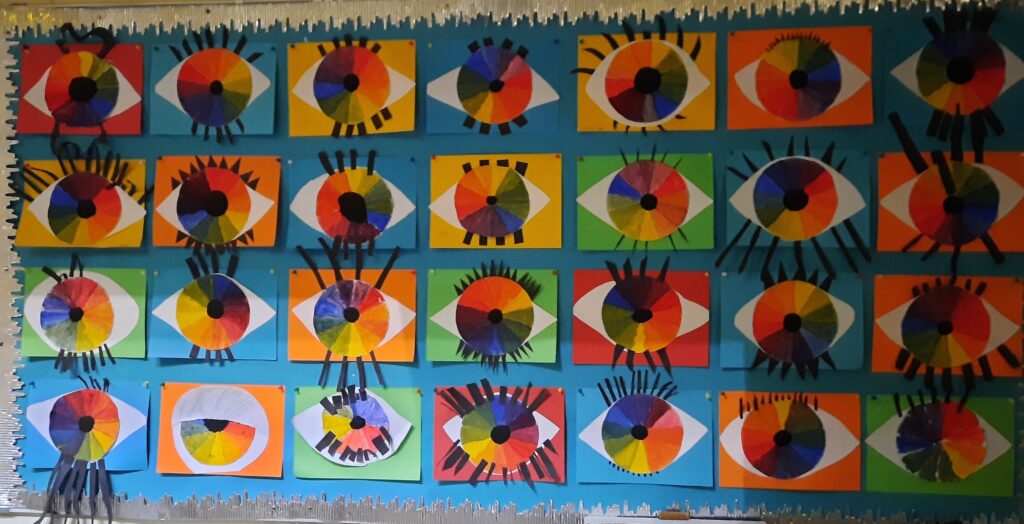 Good News Term 1 Sept- Oct 2020
Ms McGrath's 6th Class
Ms McGrath's class have really enjoyed being back at school and all the interesting activities that we've worked at throughout this term. We have been busy doing project work and have been learning about the Plantations of Ireland in the 1500's. We really enjoyed doing these projects. We have also been doing lots of art throughout the term. It has been great decorating our classroom and making sure it is nice and colourful. Last week was Math's week in St Mary's and everybody was busy working on Mangahigh. We did lots of other fun games and activities as part of the week too. By Sara Nugent
Ms. Heraghty's 6th Class
School has been different so far this year but we have managed to do lots of fun things in our class already. P.E has been particularly fun and we have loved learning the rules of and playing handball and ultimate frisbee!
We have learned about the Celts and identified some of the places that they may have lived in our locality. They lived in ringforts, hillforts, crannógs and promonotory forts. At the moment we are learning about feasts and festivals around the world and we are looking forward to celebrating one of them – Halloween!!!!!!!!!!!!!! In our class pods, we designed our own spooky haunted houses.
We participated in Maths Week and played lots of games on Mangahigh which is always fun.
Our class are trying to focus more on reading and we are sharing our thoughts and opinions on books that we have enjoyed reading. A lot of people in our class like reading Harry Potter books, Percy Jackson books, Diary of a Wimpy Kids books and books written by the author David Walliams.
We hope everyone has a "spooktaculiar" Halloween.
By Lucy Walsh and Anna Lindsay
Ms. Nugent's 6th Class
We started off the year by decorating A3 pieces of paper with our names and drawings of things and activities that we love to do. We also worked on a whole class piece of art, where we each coloured a piece and when we put it altogether it made a butterfly and a bee.
We have been doing ultimate Frisbee and orienteering for PE.
We learned about Feasts and Festivals, Materials and how they change and the structure of the Earth.
We were learning about The Celts and we worked on a mini-project on The Celts in our pods. We also made clay tiles and decorated them with Celtic designs and patterns.
We really enjoyed Maths week. We did some challenges on Manghaigh, took part in the Target Board challenge and even got to watch Maths TV.
We are all set for Halloween and have decorated our classroom. For Halloween we made gargoyles from clay.
We hope everyone has a good Halloween and enjoys the mid-term break.
Ms. Murphy's 3rd Class
Our class was very busy throughout the term. We did PE every Wednesday and Friday and had great fun. We also did lots of art. In September we made fact files about ourselves, all about me t-shirts, our art trees and leaves. We have lots of pods in our class and each pod has a marble jar. At the end of each week the pod that had the most marbles won a prize. We had Golden time on Friday's too. We played games, we read, drew pictures or did our unfinished work. We sometimes played a game called Go-noodle on the whiteboard. If we finished our work Ms. Murphy said we can have DEAR time, which stands for Drop Everything And Read. We loved being outside in the yard at playtime and playing with our class this term. When it rained we stayed inside and watched a programme called "I've got your back"
Ms. Nugent's 3rd Class
Our class have been very busy this term. Here are some of the things that we've been doing.
English: In English we did procedural writing all about our own magic potions. It was such good fun. We did lots of spelling tests, crosswords, word searches and answered lots of questions too.
Maths: We've been working on Data in maths and we learned about block graphs and tally marks. We've also been working on multiplication, division, hundreds, tens and units too. We do math's tests every Friday as well.
Irish: In Irish we learned a new letter sound every week. For example, this week we learned é this week. We also did word searches and crosswords in Irish too.
Art: We have been learning about Kandinsky art this term. It was great fun making pictures and paintings in this style. We've also been doing lots of Halloween art as well. We love to colour and draw pictures in class. Our teacher lets us have free time to do this when we finish our work early.
Geography: Our class has learned all about the four provinces of Ireland- Leinster, Munster, Connacht, and Ulster
History: We've been learning about Halloween in history. In September we learned all about Christopher Columbus and how he discovered America, by accident!
Thanks for reading- Alex & Sophie
Ms. Beaubien's 3rd Class
During maths week our class had lots of fun. We played Mangahigh and did a maths quiz too. We've been doing lots of art during this term too. We made umbrellas which were really bright and colourful. We worked at leaf art and trees. They were really messy and involved a lot of paint. But everyone really enjoyed those. We did some maths mosaics as well. We had to work on adding, subtracting, multiplying and dividing to make the mosaics. We also made cubes and could decorate the faces too.
Thanks for reading- Anna
Ms. Lucas' 4th Class
Ms. Feely's 5th Class
We've been very busy in Ms. Feely's class since September. We have two new pupils in our class so we did lots of getting to know one another activities over the first couple of weeks. We were delighted to be back in school to see our friends again and be back in a routine. There is a new school walkway around our school grounds and it is great fun. We've been doing lots of PE since coming back to school. We've been playing tag rugby and doing agility activities with our teacher. For art we entered the Credit Union competition which was great. We also made self-portrait masks and an Autumn art activity too. Everyone really enjoyed doing them. We have been reading the novel Kensuke's Kingdom in class this term and are all really loving the book. It was written by Michael Murpurgo and is an exciting adventure novel. We can't wait to find out what happens in the end. We've been working hard on our Gaeilge and English and Ms. Feely has been working hard teaching us too! Last week was Math's week and Climate Action week. It was a really busy week in school. For Climate action week we did a poster competition. During Math's week, we played lots of maths games and we did a carpark trail, tangrams and tessellation activities. We are really excited about Halloween, even though it will be different this year. We really enjoyed working on our Halloween stories and poems too. For a Halloween treat on Friday we'll be making chocolate apples.
Ms. Murphy's 5th Class
PE
We do PE twice a week. At the beginning of every lesson we do a games to warm up. We like to play The Bean Game, Shark Attack, Find your Partner and Ship, Sea, Shore. Last month our activity was Rounders. We really enjoyed playing this outside. This month our activity is Athletics. We started off doing running and relay races. We have now moved on to hurdles and throwing. This week for PE we did an Obstacle course that included running, ladders and hurdles. It was really fun! We are looking forward to our next PE activity in November!
Halloween
We have been busy doing art for Halloween. We made Skeletons out of cotton buds. We also did a Halloween Silhouette. We love doing art! We have also been writing Halloween stories and learning about different Halloween traditions.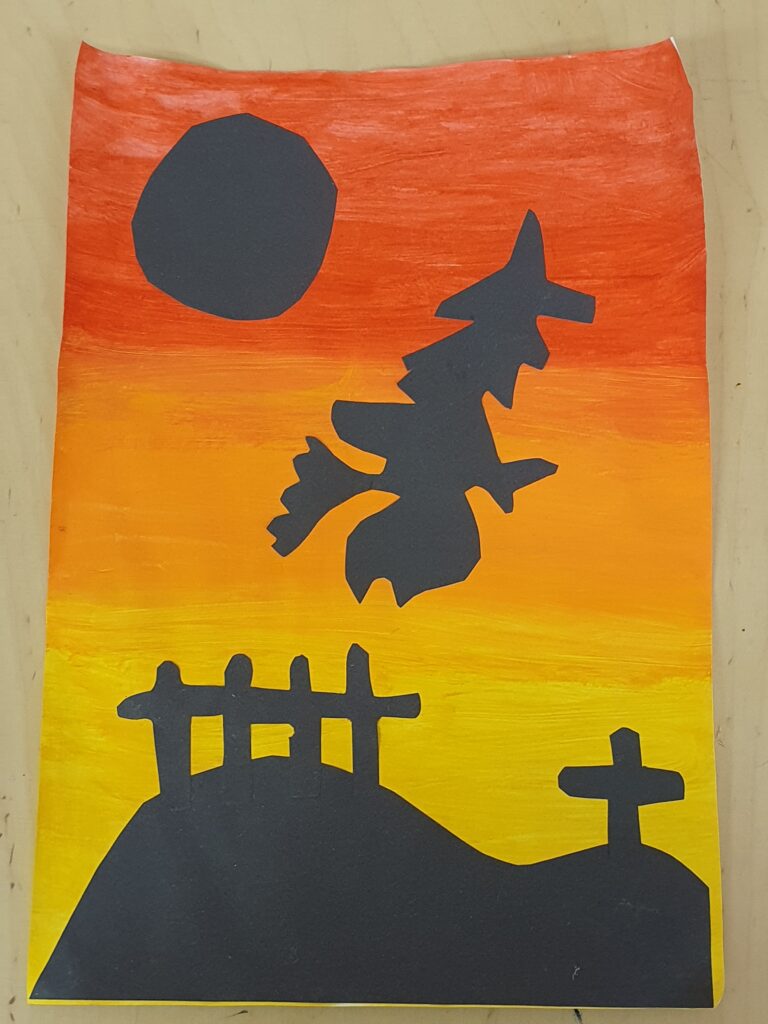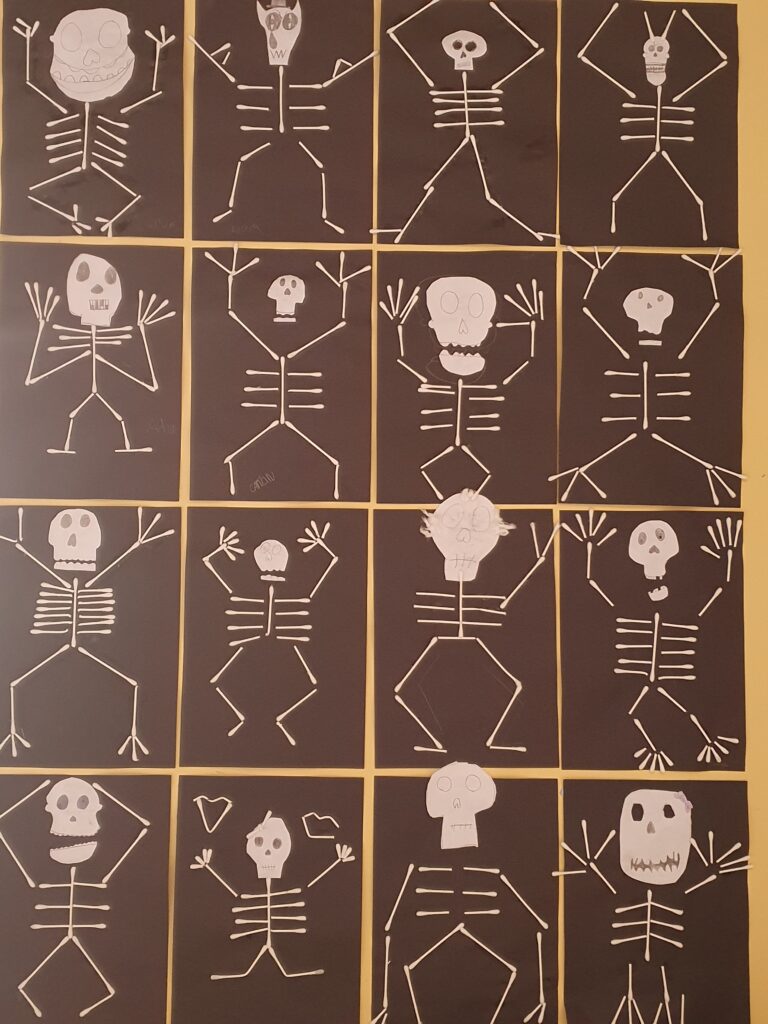 Ms Dineen's Class News
Things have been different since we came back in September in Ms Dineen's class because of all the new rules due to Covid-19. Now we have to sanitize and wash our hands more "to stay safe". But we are happy to be back in school and see our friends.
Due to Covid-19 restrictions we cannot bring our books and pencil cases home, instead we are using an app called Google Classrooms. This allows us to connect and work at home using our devices. We have started using it for our homework and are still getting used to it.
The Active Schools Committee have started to exercise when we line up out on yard at break time. We are all happy to this and enjoy it very much. The Active Schools representative leads the exercises and the rest of the class copy.
We have started our new novel 'The boy at the back of the Class', By Onjali Q. Raúf. The whole class is enjoying it because it is interesting. The boy is a refugee from a warzone and he is finding school in his new Country very difficult. We are curious to find out what will happen to him. Zoe's brother turned 1 on 19th October, Happy Birthday Michael.
Ms Dineen's class wrote our own version of a William Shakespeare poem from Macbeth. We had fun writing our own version and we loved doing it. We added disgusting ingredients like a dog's tongue, a bat wing, a wolf fang, frog eye and some dragon blood with a pinch of moss. We had to make sure each line had 7 syllables and had to create rhyming couples.
For the month of October Ms Dineen's class did Handball for P.E. We all enjoyed playing together and having fun. For each team there were 7 players and 1 substitute.
Thank you for reading Ms Dineen's 5th Class news.
Mr. Forde's 4th Class
In school we buried a time capsule out in the yard, we are going to open it at the end of 4th class. We made towers out of only paper and sellotape. We made balloon cars out of cardboard, balloons, plastic and straws. In our class every Thursday someone brings in an artefact or something manmade. We learned about the Apollo Missions to the moon. In our class we have our own app and website, our website is called ThinkWithYourInk.com and our app is called St Mary's SNS 4th class. We have a class currency called Beans, we can buy a Friday Treat, Spotify Pass, Drawing Pass, Reading Pass and a Raffle Ticket.
Thanks for reading.
Tia and Omar
Ms. Kenny's 4th Class
We started Google Classroom which we are enjoying a lot.
We are doing a Halloween art competition. We are colouring in Skeletons heads and writing Halloween poetry.
Our class went on a nature walk and found out the names of different leaves and trees. We made mini leaf people from the leaves we found. We worked together in our pods to make Autumn nature mandalas.
We are pushing ourselves in PE. We do two days of PE every week. In September we worked hard at our circuits. Skipping was fun in October especially with Miss. Kenny's choice of music… Eye of the Tiger. We enjoyed walks on our new school walkway.
We did a maths walk for maths week and learned new things about our school. We found out that there are 88 windows on the front of our school. We had great fun doing Mangahigh and our quizzes on google classroom. The week ended with a very competitive maths quiz.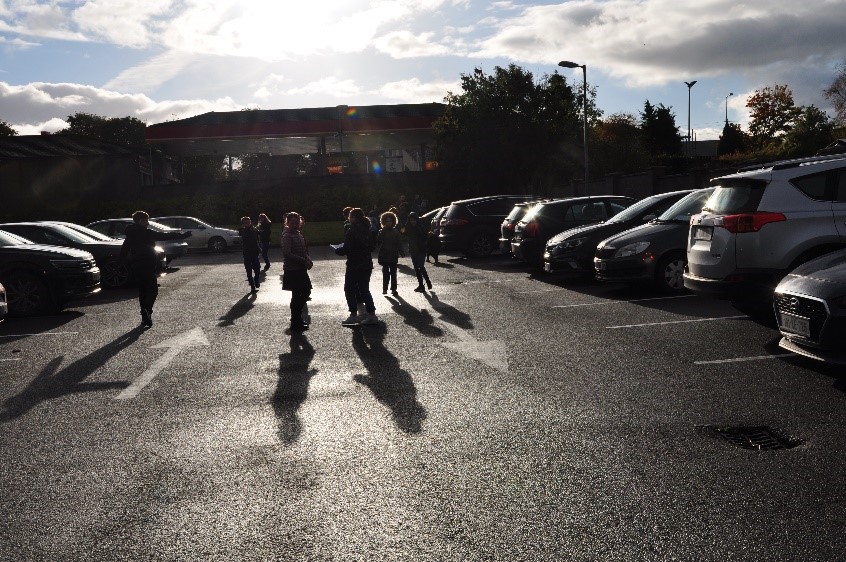 Finally, our class have started to practice mindful meditation every day at 1:50 and it ends at 2:00. So far we have done 'Take Five', 'Magic Moments' and 'Colour Breaths'. It is really fun and relaxing. It allows us to take a break from our busy day. It helps us to look after our mental health.
Happy Halloween to everyone…… By Zach and Abby
Everyone in St. Mary's SNS is wearing blue today in support of the Blessington Senior ladies, who are in the County final this weekend. Good luck to all involved. We'll all be cheering for you!
Confirmation
Congratulations to all the boys and girls from Ms. Nugent's and Ms Lucas' classes on making their Confirmation today. Great to see the sunshine on such a special day.
Good luck and best wishes to all the boys and girls from Ms Murphy's and Mr Forde's classes making their Confirmation today. Wishing you and your families a fantastic day.
Graduation- Celebrating the class of 2020
News from term one- September – October 2019
3rd Class
Our Grandparents
This term Ms Gallagher's class have been working a lot on history. We have been interviewing our grandparents to find out about life when they were our age. We asked them questions about their school days and about the teachers that they had. We also found out about the games that they played at home and in school and who their friends were. Our grandparents told us all about the subjects they studied in school and what their favourite subject was. We also found out about a lot of other different things like the cost of sweets and chocolate, when they were young. We all read our interviews to our class and we really enjoyed doing it. Thanks Ms Gallagher.
A visit to the President
On the 21st of October Ms Gilligan's class went to visit Arás on Uachtaráin . We got a bus at 8.15 and we were really excited. When we arrived there were lots of photographers there taking photographs. We were offered cookies, gingerbread men and lots of other treats. We waved flags and cheered because the President of Cuba Miguel Diaz- Canel was visiting that day too. He was very nice. We also saw two Bernese mountain dogs. There was a crowd of people in front of the dogs so we didn't get to pet them. We had a lot of fun. We got to visit Micheal D Higgins' garden. It was huge! We saw some people planting an oak tree. There was a giant acorn with lots of names on it too. After our visit we took the bus to the bandstand in the Pheonix park and had a picnic. After our picnic we got the bus back to school. It was the best day ever. And yesterday all our class received letters from President Michael D Higgins, thanking us for visiting him. Thanks Ms Gilligan and Nathalie for bringing us on such an exciting tour.
History, Music & Sport
Ms Heney's class have also been working hard at history this term and have had a lot of fun interviewing our parents and grandparents. We also spent some time making up our own songs in music. First we had to make up a beat and then we added the words to the beat. We worked together in groups of 4 and then we performed the songs for our class. It was great fun. Some of our class also got to take part in the GAA blitzes in Baltinglas and Hollywood. Thanks to Ms Morris and Mr Forde for organising these and thanks to Ms Heney for such a fun first term.
(Sienna, Zach & Omar 3rd class)
4th class
National Tree Day
At the end of September the 4th classes went to Glendalough for National Tree day. We left school early in the morning and travelled by bus to Glendalough. When we arrived, each class was split into 4 groups and we did a treasure hunt and played games. We had to look for certain trees and write these down on our clipboards. After all the activities, we ate our lunch on the picnic tables and got some free time to play. Thanks to Ms Kenny, Ms Morris and Ms Beaubien for organising such a fun day. We all really enjoyed it.
Dog's Trust
Early in October a lady called Dawn and a dog named Piper visited the school from Dog's trust. We found out how dogs are treated in Dog's trust and Dawn told us stories about some of the dogs in their care. She let us pet Piper, which was great fun. Everyone wanted to have a go. Dawn also told us how important it is to treat dogs properly and how we should act when we meet a dog for the first time. Thanks Ms. Morris for organising the Dog's trust visits for the whole school.
(Adam & Darcey- 4th class)
5th Class
History of Blessington
The fifth classes are doing projects on the history of Blessington. We have learned a lot about many of its special buildings and features such as the Downshire monument, the Horseshoe Arch, St. Mary's church and much more. We learned about the year the church was built and who built it. We were very lucky to have a guided tour around the town this week, with the historian Aidan Cruise. We got to see all the buildings and monuments first hand. We discovered that St. Joseph's hall was once used for dog racing. We also found out that there was once a tram which ran through the town and went all the way to O'Connell St in Dublin. Aidan Cruise also told us a story about a man called Mr W Twyford who refused to leave his home when the lakes were being flooded. He stood on a table and had to eventually be rescued by boat. We have been working on these projects for the past two weeks and hope to present them to the classes after Halloween. Thanks to Ms McGrath, Ms Heraghty and Ms Nugent for organising the tour and of course Aidan Cruise.
The Dáil
On the 10th of October 5th class went to Dáil Eireann to explore the history of the building and our government. We visited the Dáil and the Seanad and were lucky enough to go into the Dáil chamber itself. We got to see the Dáil in action and Mr Simon Harris, the minister for health, was speaking at the time. We saw various other ministers and TD's too. After that we moved on and saw portraits of past Taoisigh. Did you know that JFK once came to the Dáil for a visit when he was president of the United States? At the end of the tour we all got a copy of the 1916 Proclamation, which was really good to have. After we left the Dáil we went to St. Stephen's green for lunch. We were all having a great day, until the pigeons decided to try and take our lunches. Overall we really enjoyed the day. Thanks again to our teachers for organising the trip.
( Oisín & Lucy- 5th class)
6th class
World War II
This term some of the sixth classes have been learning about World War II. Ms Murphy's class did projects and we had nine days to complete them. We made sure to include lots of pictures and drawings. When the projects were finished we presented these to our own class. We really enjoyed finding out all about the war.
Ms Nugent's class worked on World War II timelines. We learned about all the important facts and events and made different timelines about these. We worked in groups of 6 and each chose a different event from the war to work on. After the timelines were finished we presented them to our class and displayed them in our classroom. Thanks Ms Murphy and Ms Nugent.
Rubber band cars
Last week Mr Forde's 6th class made rubber band cars. We all worked in twos to design and make them. We used rubber bands, bottle lids and lollipop sticks. Everyone worked really hard and the designs were great. We had 10 days to finish the cars and when we were finished we raced them through the classroom. Some of the cars travelled a metre. We use a special currency in our class and we can use this to buy a car. Any cars that are not sold will be taken apart and we'll recycle the materials. We are a green school after all. Thanks Mr Forde for planning such a fun activity.
The Beep test
Ms Lucas class have been doing the beep test each week as part of PE, to improve our fitness levels. Everyone has to run from one end of the hall to the other and they must reach the wall before the beep. It gets much harder as you complete each level because the time between beeps gets shorter. At first we found it difficult. As the weeks have passed most of us have improved and are managing to complete more of the levels. We can really notice a difference in our fitness levels. We are hoping to keep going and eventually run the goal mile, later in the year. Thanks Ms Lucas for helping everyone keep fit.
( Holly & Aoife- 6th class)
News from November to December 2019
3rd Class
Poulaphuca Reservoir
Ms Gilligan's class have been learning about Poulaphuca reservoir. Afterwards our teacher asked us to do projects on this. We were given the option to work in pairs or on our own. Some of us made cottages as part of our projects and others made models of the village before it was flooded. We also learned the song "Ballinahown" too. The song was written by Barry Kinane, Kyle's uncle. We presented our projects to the whole school and we really enjoyed all the work we did. Thanks Ms. Gilligan.
Monasteries & Abbeys
Ms Heney's class have been working hard on our projects on monasteries and abbeys. Some of our class also made round towers. We showed our projects to all the other classes on Monday 18th of November. Each time a different class came to view our projects we took turns at presenting our work and told them different facts about monasteries, abbeys and round towers. It was a great day. Thanks to Ms Heney for planning such a good activity for us.
(Oisín, Tia & Abby- 3rd class)
4th class
History of Blessington
A historian named Aidan Cruise came to 4th classes to talk to us about Blessington. First he showed us a video of the steam tram. It looked like a tiny bus. It went from Poulaphuca to Blessington and from Blessington to Dublin. After the video he answered all our questions about the tram and then he brought us on a tour of the town. He pointed out Twyford's shop, the marker between Poulaphuca and Blessington and St Mary's church bell, which is the oldest bell in Ireland. We all really enjoyed the tour. Thanks to our teachers for such a great day.
The Blessington Lakes
Earlier this term Paul Tyrell came to speak to the 4th classes about the history of the Blessington lakes. He told us that before the lakes were formed there was a town called Ballynahawn. The Government decided to create the lakes and so this town had to be flooded. The Government did a Compulsory purchase order to force the people to leave their homes. Many of them were very sad about leaving their land and families and friends were separated. Even though the people of the town were given new land by the Government, they were very disappointed about their homes. During dry weather when the lakes are shallow, you can see the top of the church and the old mill. We all really enjoyed learning about the history of the lakes. Thanks to Ms Kenny, Ms Morris and Ms Beaubien for organising such a fun day.
STEPS Engineering programme
Ms Kenny's 4th class are taking part in the STEPS Engineering programme. Two engineers came to our class to talk to us about engineering and the work that engineers do. They showed us a video of how chocolate is made and explained how wind turbines create electricity. They explained the work we will be doing as part of the STEPS programme and answered any questions that we had. As part of the programme we must create something to improve our community. We presented the projects that we have been working on and all our ideas. They were really impressed with our work so far. They said we were very creative and had great imaginations. We really enjoyed their visit. Thanks Ms Kenny for organising this for us.
( Matthew & Conor- 4th class)
5th Class
"The Taoiseach who banned Christmas"
This term Ms McGrath's class performed a Christmas play called "The Taoiseach who banned Christmas" We practised " The first Noel" and " Jingle bells" on the tin whistle. We worked on projecting our voices and getting into character. We worked very hard to prepare for our performances for our parents and all the other classes. We were both nervous and excited. All went well on the day and everyone really enjoyed our play. Thanks Ms McGrath for organising it and helping us to prepare so well.
Music & Fitness
Ms. Heraghty's class have been learning carols and songs in preparation for Christmas. We are hoping to sing these at the school's Christmas assembly and get everyone into the Christmas spirit. We have also been working extremely hard this term at improving our fitness. Each week for P.E. Ms. Heraghty has set up circuits in the hall for us. These include planks, squats, knee lifts, jumping jacks and much much more. We spent one minute at each of the activities and then moved on to the next one . When were first started doing these, we found them really difficult and we could only do one round of circuits. As the term passed we can really notice a difference in our fitness levels. Some of us are managing to complete two rounds of the circuits. Thanks Ms Heraghty for organising such fun activities for us.
Science week
Last week Ms Nugent organised science week in the school. We learned a lot about the solar system and about the possibility of life on Mars. Everyone worked on various science experiments throughout the week and two pupils from each class were chosen to present theirs to the different class groups in the Atrium. Some of the experiments included lava lamps, water fireworks, storm in a glass and much, much more Ms Nugent also organised an exploration dome for the school. It was an inflatable dome with a projector inside. It projected different images around the dome. Everyone really enjoyed the week. Thanks Ns Nugent for all your hard work.
(Jamie & Sara- 5th class)
6th class
Missionaries of Charity
On Tuesday 18th of November Ms Murphy and Mr Forde's classes went to the Missionaries of Charity on the South Circular road. Father Richard and Gerry the Deacon went with us too. We heard the sisters' stories of how they got to where they are living right now. They told us the stories of Sr. Stella and Sr. Martina. Fr Richard blessed us with a first class relic. After that we went to the Pro Cathedral and had a private mass in St. Kevin's oratory. Then we got a tour of the Cathedral itself and learned that it is almost 200 years old. It took almost 50 years to build. We also had a tour of the Crypt where all the Arch bishops and merchants are buried. The last person to be buried there was 3 years ago. We saw statues and plaques of the past Archbishops too. We learned that Pope Francis visited the Cathedral when he came to Ireland in 2018. It was a really interesting day. Thanks to Ms Murphy, Mr Forde, Gerry and Fr Richard for organising the day.
South America
Ms Lucas class have been doing projects on South American countries. They spent 4 weeks researching them and covered lots of areas such as history, food, drink, climate and tourist attractions. Each project included a bibliography and we learned a lot about our chosen countries. The class were very excited to present the projects to the other classes last week. Thanks to Ms Lucas for such an interesting activity.
A visit to St. Enda's
On the 20th of November the 6th classes went on tour to St Enda's, the school founded by Padraig Pearse . The school itself was closed in 1935 and is now a museum. When we arrived, we walked down a path down to the ogham stone and around to the school. We were then split into two groups for our tour. The first room we visited had paintings and sculptures inside. Padraig Pearse loved art. The other group started their tour in the grounds and gardens. We then went to the auditorium where they had their school assemblies. The tour guide told us that girls from a different school would come to sing at the assemblies too. We had lunch in the grounds and afterwards we got to see stuffed animals and a video of a bat that lived in the roof of the building. We learned a lot about Padraig Pearse and his school. Thanks to all the 6th class teachers for organising the day.
( Emma & Tadhg- 6th class)
Spring & Summer terms
Science Blast 2020- 4th & 5th class
Ms McGrath's 5th class and Ms Morris's 4th class went to Science Blast in the RDS on the 3rd of March 2020. 5th class chose a question about humour 'Why do we laugh and why is humour different for everyone? And 4th class focused on fear 'Why do people have different fears and different reactions to their fears?' Both classes researched and gathered lots of information on these questions. The children also designed questionnaires and gathered information from these questionnaires, completed by children and teachers in the school. They presented their findings on graphs and poster charts. 5th class interviewed children in the school and asked them funny jokes to observe their humour and reactions. They also constructed a model brain from clay and painted it highlighting the various parts of the brain and their functions. 4th class designed a scare box which they brought with them to the RDS to frighten people that viewed their project and questioned their investigations.
In the RDS the children loved looking at and learning about the various scientific questions that other schools had investigated. They attended the creepy crawly science show and took part in lots of games and quizzes. The children were very excited to present their projects to the judges and received wonderful feedback about their work. We are hoping to return next year with a new question!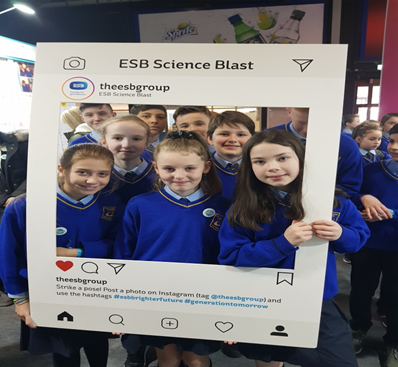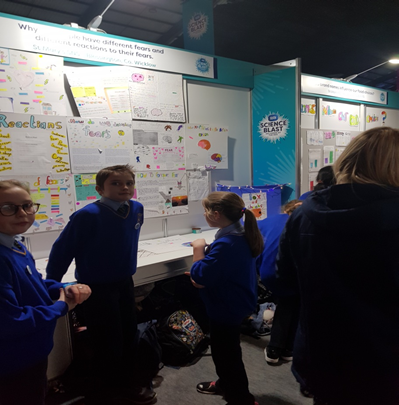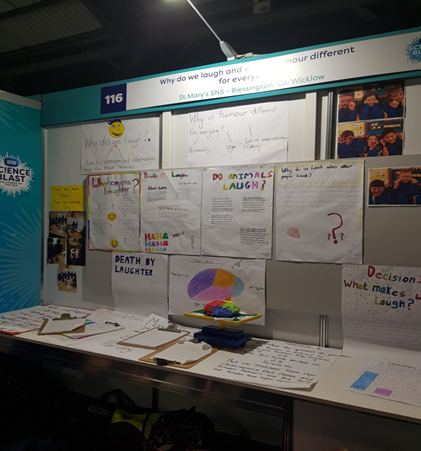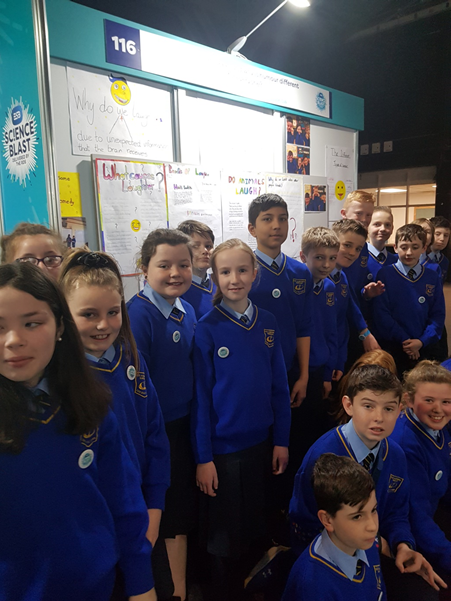 3rd class- projects, active week, creativity & more!
My project on elephants by Amy Stynes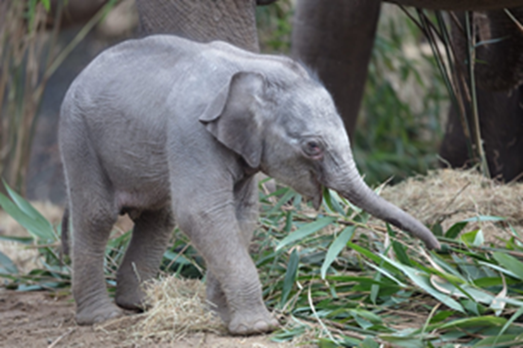 Elephants are the world's largest land animal. Male elephants can reach 3m tall and weigh between 4,000-7,500kg. Asian elephants are slightly smaller, reaching 2.7m tall and weighing 3,000-6,000kg. Elephants spend 12 to 18 hours eating grass, plants and fruit every single day. You can tell a lot about an elephant by looking at their tusks.Elephant's tusks never stop growing, so enormous tusks can be a sign of an old elephant. Both male and female African elephants grow them. A tusk-less adult elephant is likely to be a female Asian elephant. For centuries it has been accepted that there have been two Identified species of elephants living today African elephants and Asian elephants. However in 2001 scientific data identified that African elephants are actually two different species, the African savannah elephants and the African forest elephants.
The primary differences with their physical confirmation is the African forest elephant is more slender, slightly smaller with straighter smaller tusks and their ears are more rounded. African savannah elephants are found in savannah zones in 37 countries south of the Sahara desert. The Asian elephant has four different subspecies Sri LanKan,Indion, Sumatran and Malays. Sri LanKan elephants are tuskless. Indian elephants tend to be slender with larger ears. Be lighter skinned. Sumutarn elephants are slightly stocker and Malay elephants are a little smaller in stature. There are reports of pigmy elephants in Borneo but little is know about them due to the donse forest and inaccessible regions where they live. Elephants from Burma are not classified a sub species but they tend to have a lot of hair and darker complexions. Being extremely sensitive creatures, elephants have been known to display behaviour patterns similar to post-traumatic stress disorder and depression. Elephants communicate with each one another using sound, touch and sent. Their hearing is excellent they can hear a trumpeting call from 5 miles away. And they use a wide range of sound to talk to each other- including those which humans who are not able to hear. Elephants have 6 sets of molar teeth, upon which they depend for survival. When the last set is lost, the animal is unable to eat and eventually dies of starvation.
Male elephants leave the herd between the ages of 12 and 15, usually live alone although may sometimes form small groups with other males. Elephants are able to recognise themselves using mirrors. Such displays of self-recognition indicates a very high level of awareness, and is sometimes witch only humans, apes, cetaceans and magpies are otherwise known to do .Elephants are important for other animals within the environment too. They dig waterholes when river beds are dry that other animals can use as a water source, and their large footprints can create deep holes for water for water to collect in. the wide trails that they carve through the vegetation as they move through the landscape can also act as fire breakers and water runs off, and makes it easier for humans and other animals to access the forest and bush.
THE END
Elephants are in danger
Well done Amy! Great work
Facts about the Ocean by Aoife Kinsella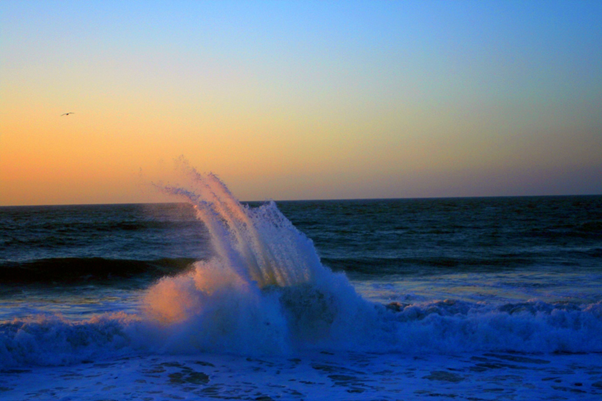 It might be nice to go to the Ocean on a sunny day but did you know that the most common plant in the Ocean is Kelp. Also algae, sea grass and phytoplankton . They are also microscopic plants.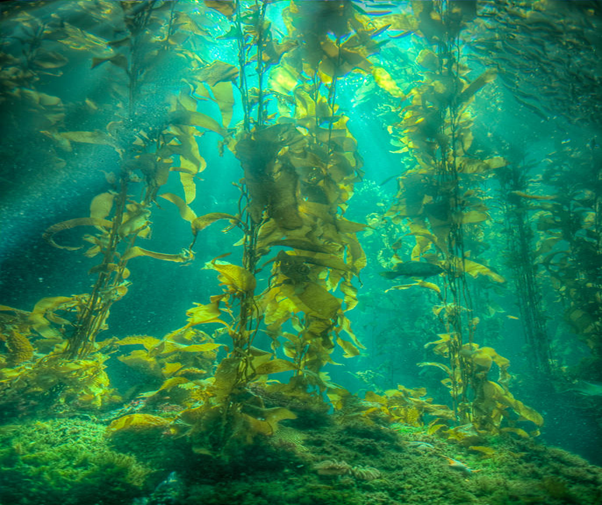 There are over 1million species of plants and animals that have been discovered in the Ocean. Scientists say there may be as many as 9million species we haven't found yet.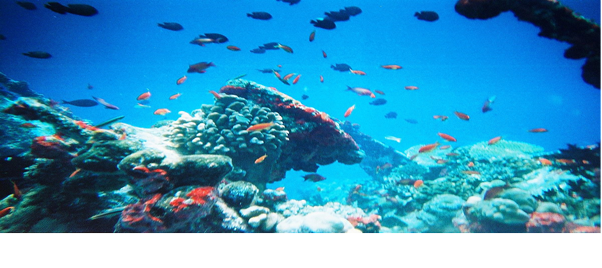 We should keep our plastic straws and cups to ourselves as when the plastic goes into the water it releases a toxic chemical that are killing animals.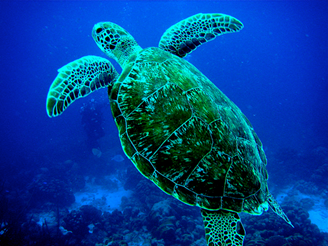 The salt in the Ocean comes from the rocks on land. The rain falls on the land contains some dissolved carbon dioxide from the surrounding air. This causes the rain water to be slightly acidic due to carbonic acid.
The Ocean wasn't always salty. It became salty 3.8 billion years ago.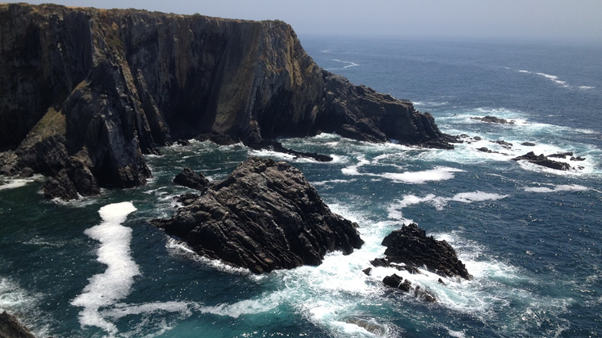 Here are some facts about sharks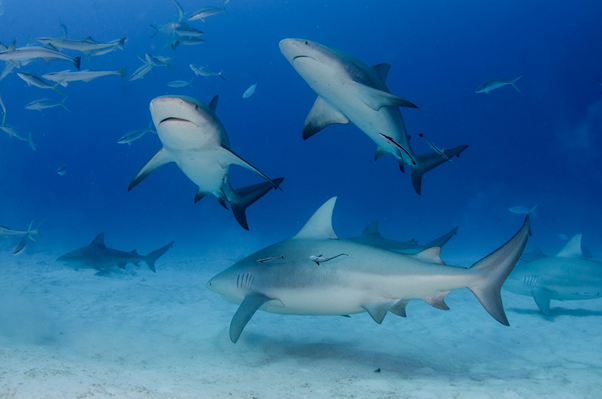 Sharks have no bones.
A shark's skin feels like sand paper.
Some sharks have very good eyesight
That is my project on the Ocean.
Well done Aoife!
Lucy Benton gets creative
Lucy baking some scones for our breakfast and a delicious red velvet cake.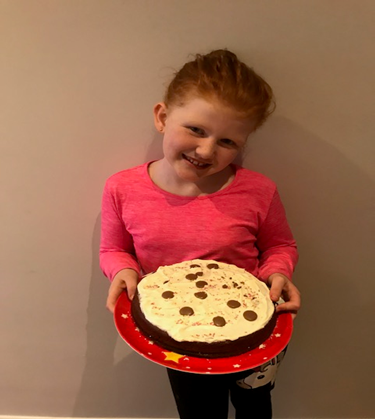 Lucy making some play dough.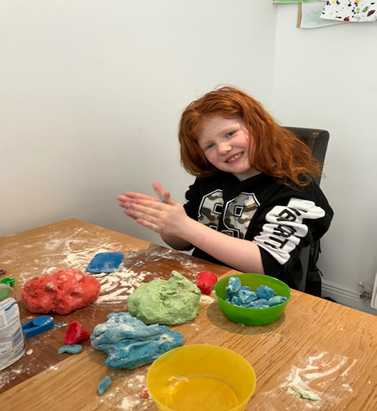 Lucy made a play dough holiday village.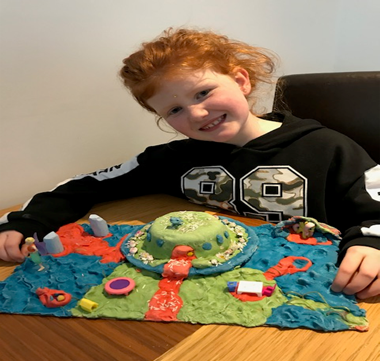 Lucy doing her gardening and making a fairy village called Daisy Lane.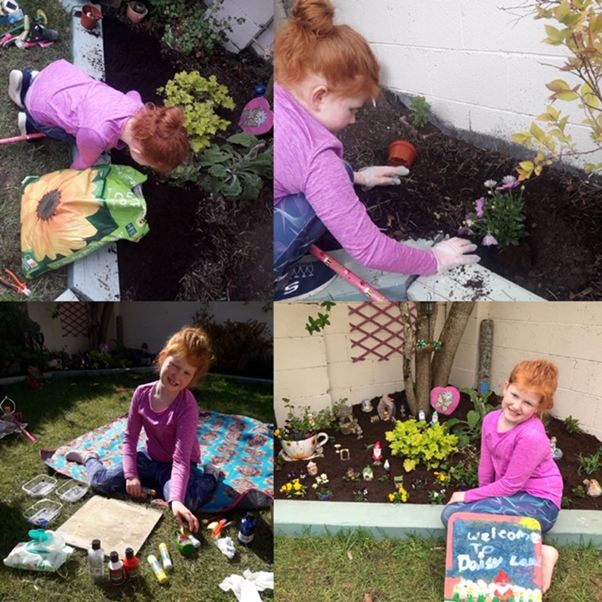 Keep up the great work Lucy!
Méabh Daly's creations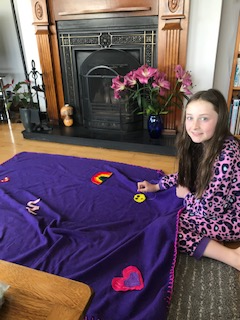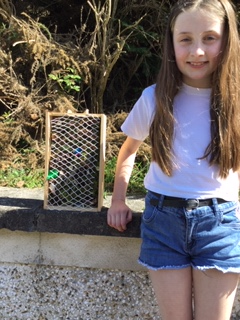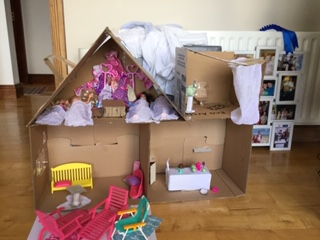 Well done Méabh
Aidan & Donagh going for a social distancing cycle during Active week at home!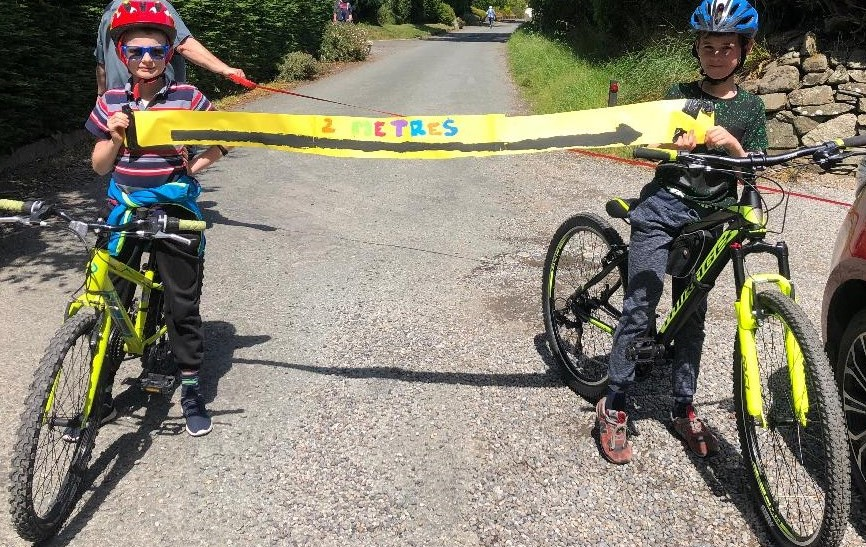 Good job boys!
Leah Roche's Active week in pictures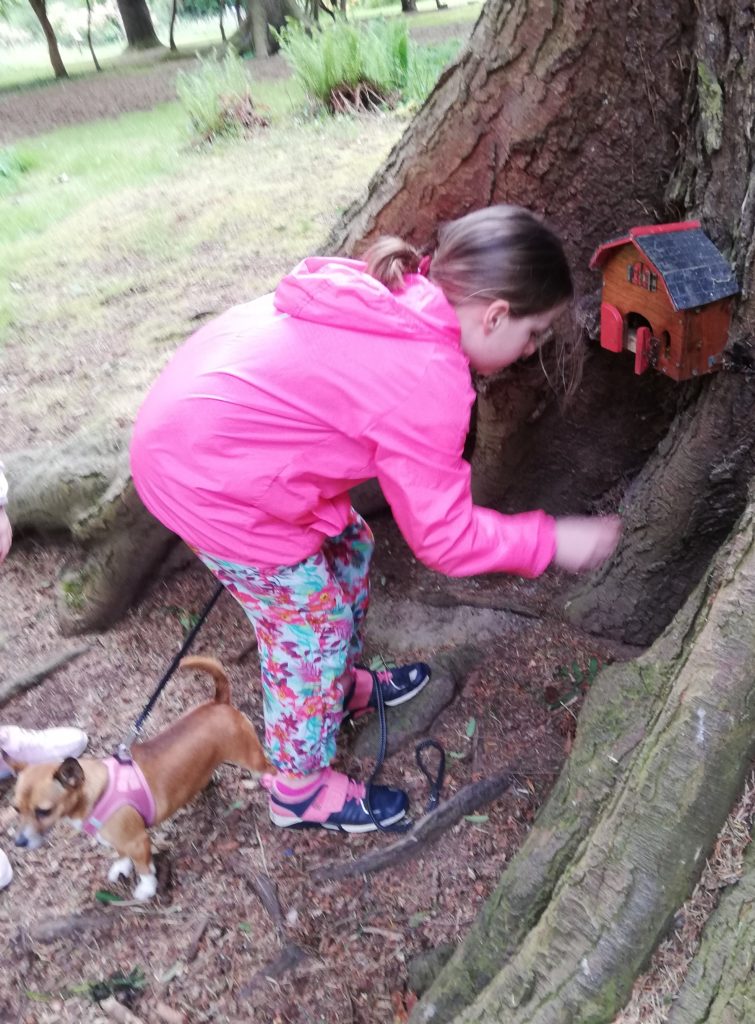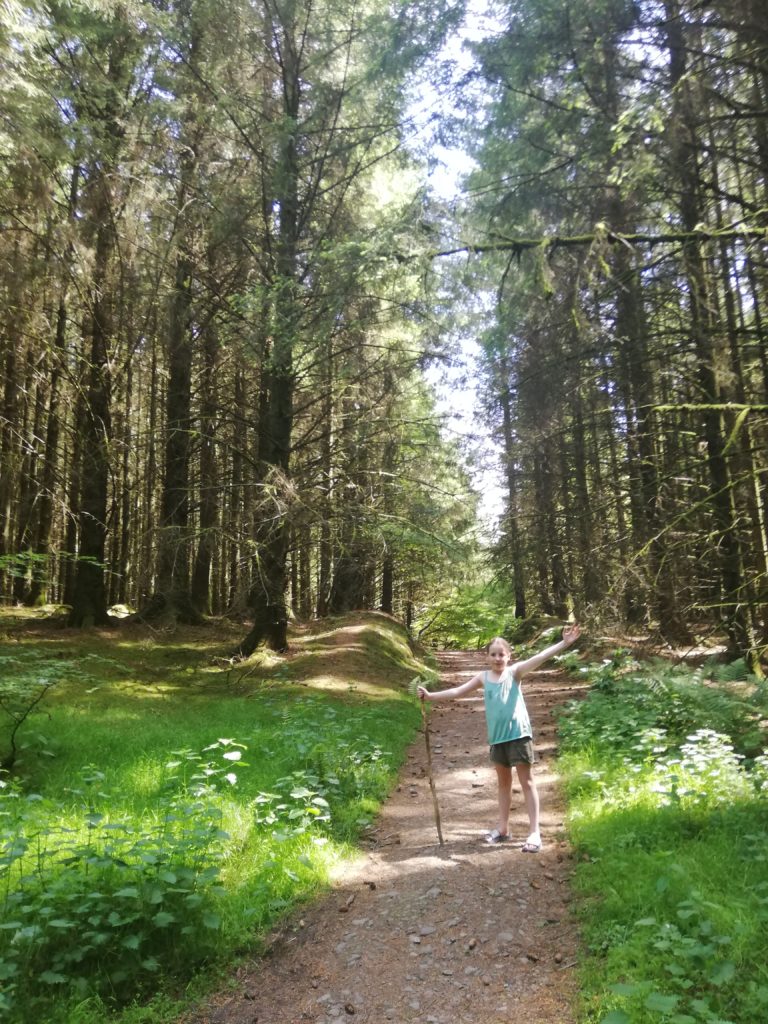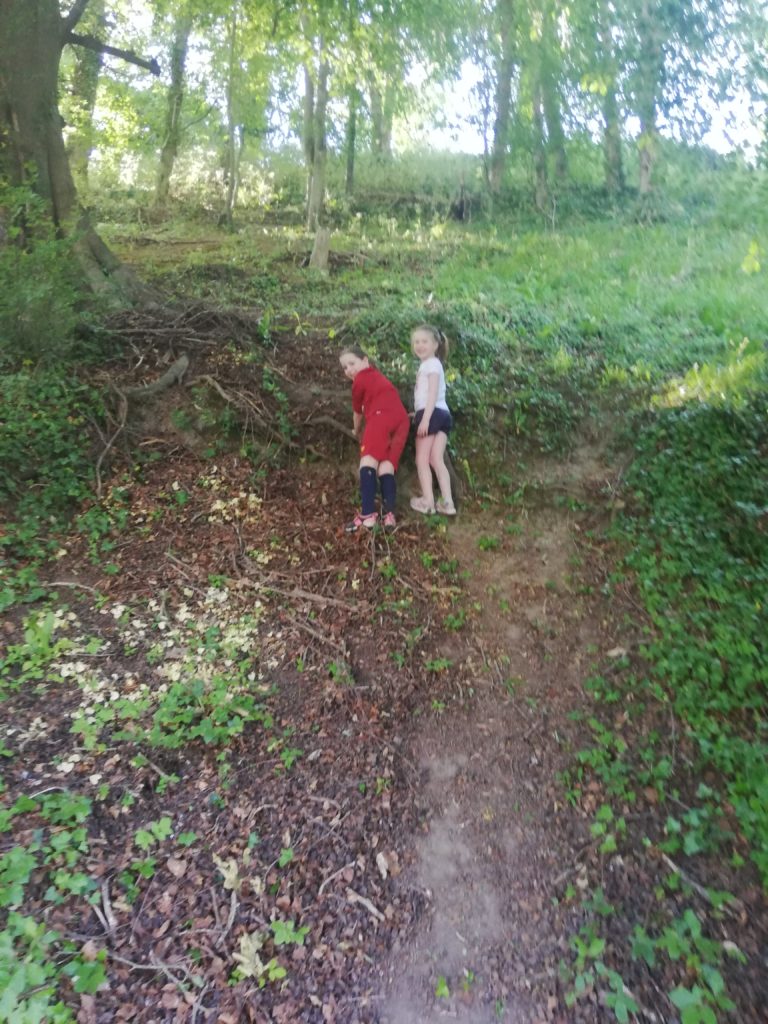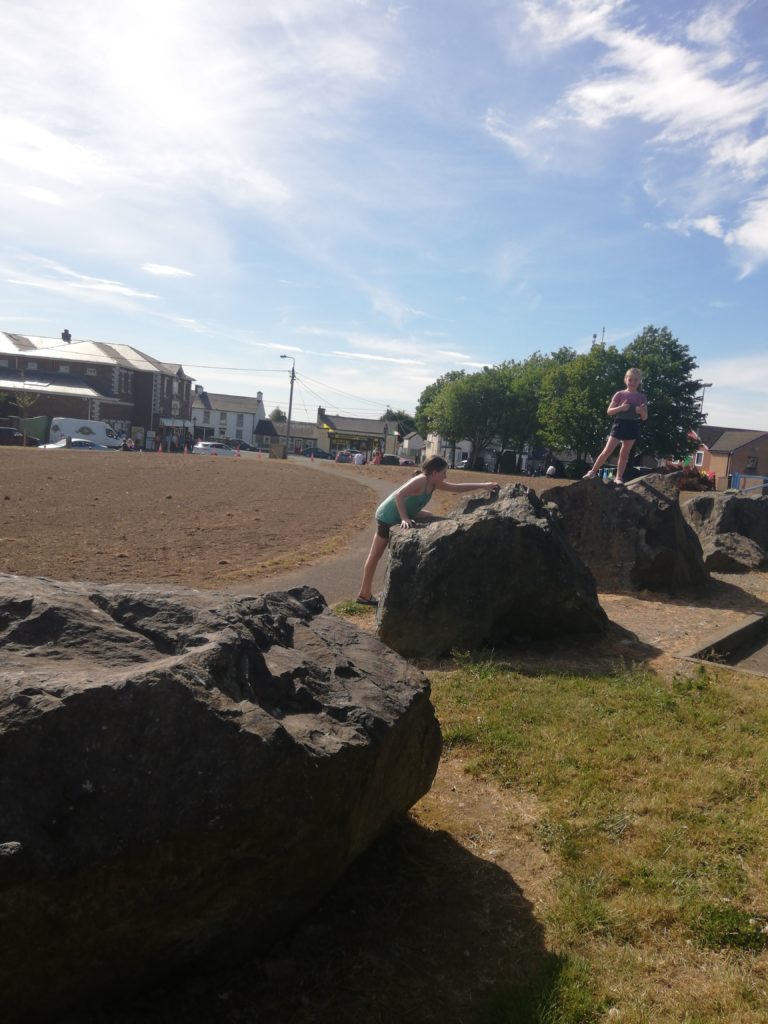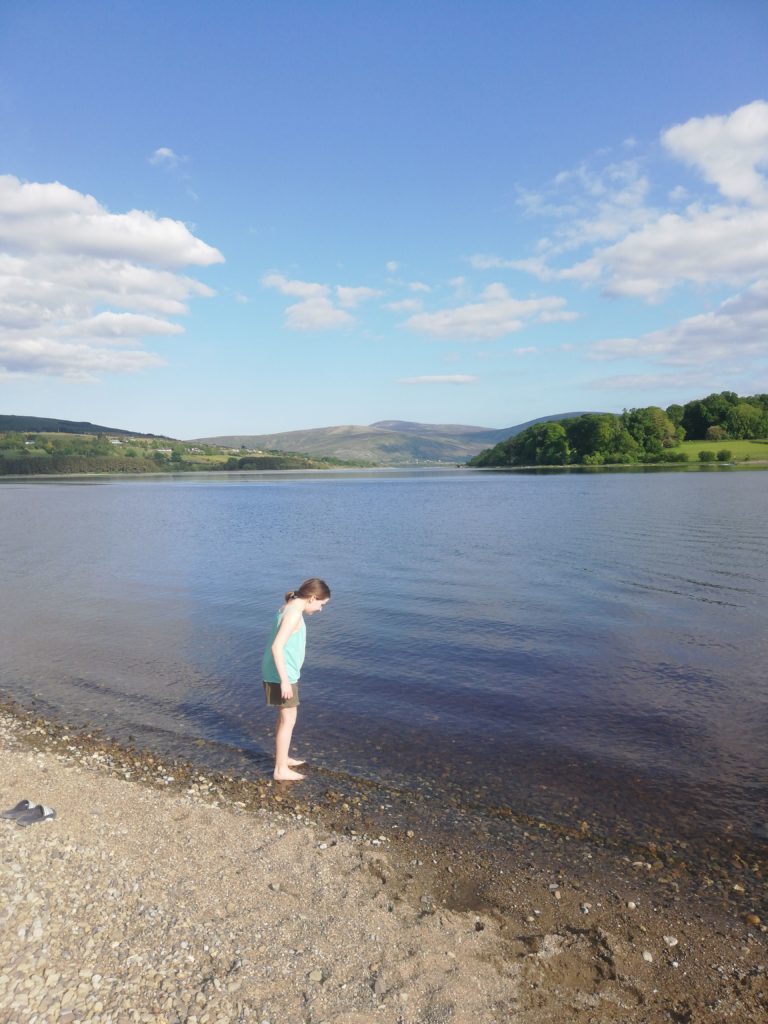 Well done Leah. Keep up the great work.
6th class gather to say farewell
Ms Lucas' 6th class gathered for a final meeting and their 'graduation'. It was lovely to see them all together for one last time before they officially finish Primary school, and a beautiful place to have their photo taken.
Thanks to the parents from Ms Lucas' class for organising the celebration.
Ms. Nugent's class also gathered to mark their final days in primary school. It was lovely to see them gathered to celebrate their time in St. Mary's.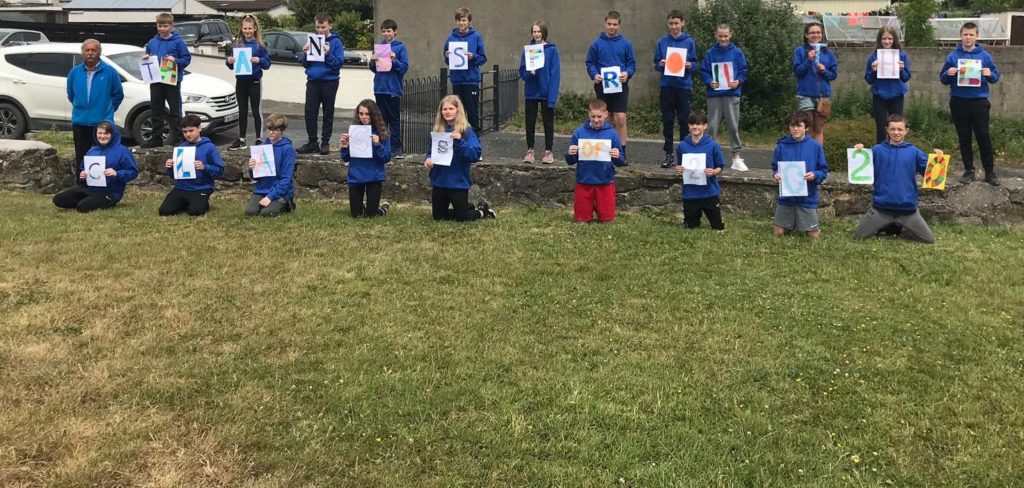 Thanks to the parents from Ms. Nugent's class for organising the celebration.
Ms Murphy's class came together at the Avon Rí to celebrate their final days in primary school. A lovely memory for all involved.
Thanks to the parents of Ms. Murphy's class for organising the event
Some photos from our Virtual Sports Week
Well done Grace!
Liam's Challenges
Congratulations Julia & Sienna
Darja's Virtual Sports Challenges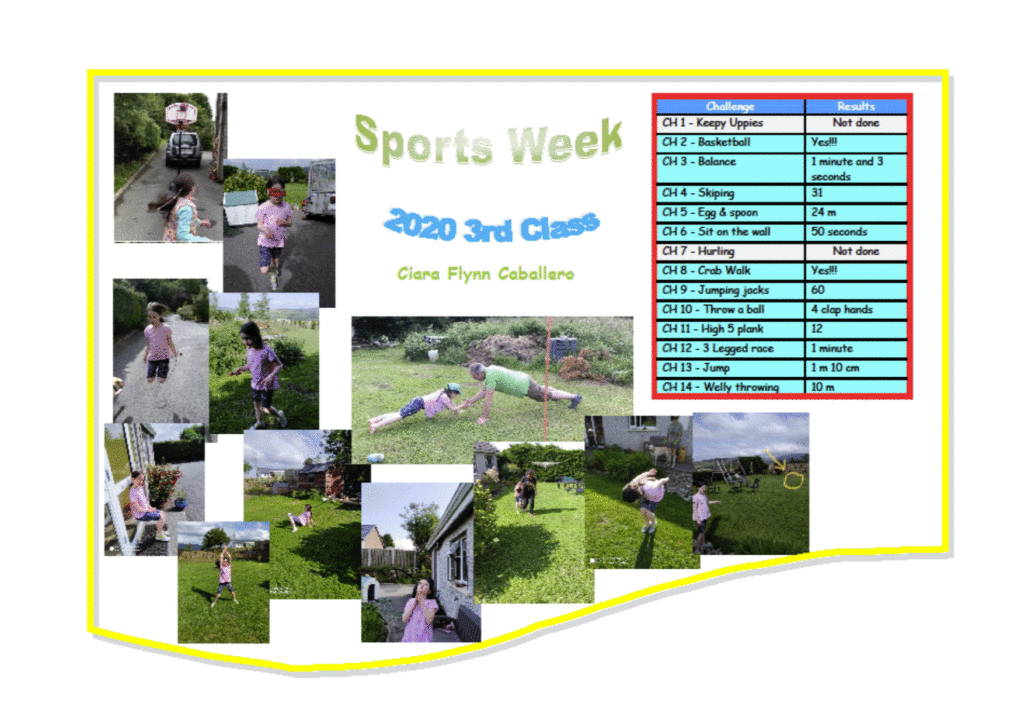 Jude's Sports Challenges
Great job Thea!
Well Done Wil!
Leah's Virtual Sports Challenges
A very happy Liverpool supporter does his challenges. Well Done Ryan!
Good job Barry
Ruairí and Orlaith were very busy during Virtual Sports Week. Well done!
Congratulations Ryan. Great work during Virtual Sports Week.
Well done Dylan, Jessica and Conor! A great family effort during Virtual Sports Week.
Pauric's Virtual Sports Week challenges.